Microsoft Set to Launch Destination Arcade on July 14th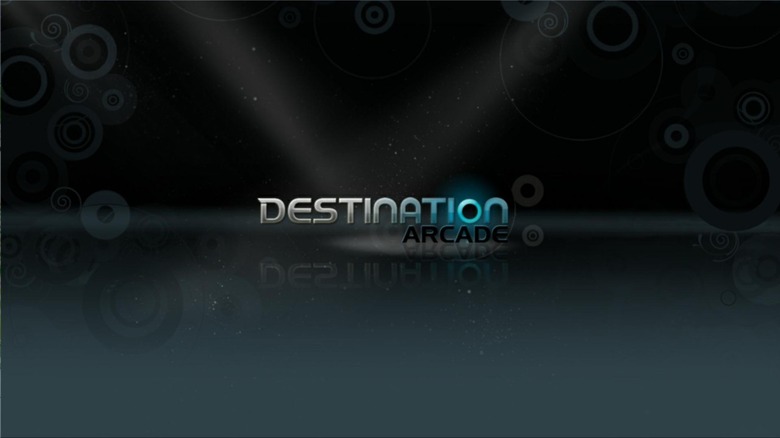 One of the little nuggets of joy that was missing from this year's E3, was the announcement from Microsoft about their bi-annual Xbox 360 software update. Sure, they managed to announce a new Xbox 360, but nothing about the software front. Well, if you managed to get your hands on one of the new consoles from Redmond, then you should be happy in knowing that an update is right around the corner.
While we all wait for Hulu Plus to make its way to the 360, we'll have to just be happy with whatever Microsoft is cooking up natively. That's where Destination Arcade comes in. Right now, navigating through the Arcade section of LIVE can be somewhat tedious, with all those lists and what not. But not anymore. The new design is full of aesthetically-pleasing things. Not only does it just look slicker, the interface itself seems just that more advanced. And, if you ask us, aimed for navigating with Kinect.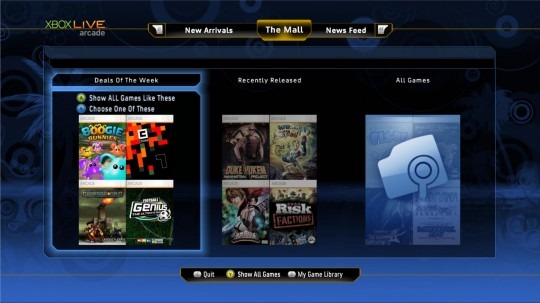 Features wise, you'll be able to find your next Arcade download via the visual browser. No more endless lists; you'll be able to see box covers, descriptions, and all from an experience that looks seamless in the still-images. You'll be able to sort through recommended titles from your friends (and also be able to recommend titles to them), price, and a generalized community rating. There's also going to be an integrated news feed that will let you stay up to date on what's coming down the pipeline for Arcade. Microsoft is all set to launch the update to your console beginning July 14th.
[via Major Nelson]