Microsoft Demos Tighter Xbox Kinect And Windows Phone Integration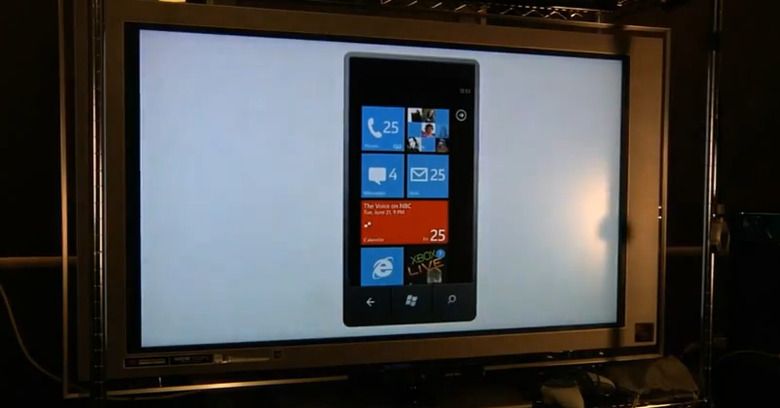 These days it's apparent that offering a complete ecosystem of services with strong developer support that connects users and all of their devices is the key to platform success. Although lagging behind, Microsoft has been busy building up their own ecosystem of services centered around Xbox LIVE, which will be the link between Windows 8, Windows Phone Mango, and Xbox 360. Recently, the company released a demo video that shows a tighter integration between Windows Phone and Xbox Kinect—video after the cut.
Microsoft revealed in this latest demo some of the new ways that the Xbox Kinect can interact with your Windows Phone. For instance, if you're watching a commercial for a show you will get a prompt to say "Xbox Schedule" to add the show to your reminders list. Once it's added, your Windows Phone will automatically get a reminder of when the next episode airs.
Another example given in the video is that of a Toyota commercial. If you're interested in the car and want to find out about a local dealership, you can simply say "Xbox Near Me" to get a map and have the information sent directly to your phone. Both these examples were talked about last time we mentioned the Xbox Kinect's NUads that will create more interactive TV commercials and bring more useful and targeted information to viewers.
[via WinRumors]