Microsoft demos real-time convo translation using Skype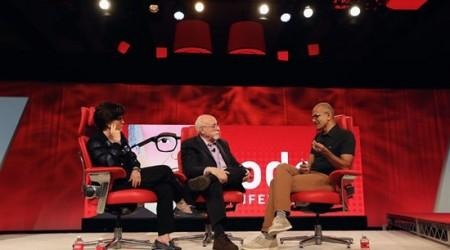 Back in 2012, Microsoft Research gave a demonstration of its real-time conversation translation using Skype, which takes one user's spoken words and translates them almost instantly into the other user's language, doing so by replicating each voice for an authentic conversation.Today at the Code Conference in California, the company showed off an update to this, and at the same time announced that the software — dubbed Skype Translator — will be available before the end of this year as a Windows 8 beta app.
Pertinent allusions to Star Trek's Universal Translator have been made, with the idea being that Skype Translator will offer users something very similar. In a world where people are increasingly connected, communication remains a large barrier for business and other activities spanning across the globe.
Note: This is from the company's 2012 demonstration.
This latest demonstration showed real-time translation from English to German and the same in reverse. Several years of research have gone into developing the technology, among them being work with speech recognition, machine learning technologies, and automatic translation.
This technology utilizes something called Deep Neural Networks, which was developed by Microsoft's Research division and the University of Toronto. With DNN, speech recognizers can be better trained than previously existing technologies. As of 2012, the company boasted an error rate reduction of more than 30-percent using the development.
The system has since been improved, and though not perfect, it promises a new way for humans to communicate with each other, and will no doubt pave the way for more advanced technologies that take advantage of Skype Translator's foundational technologies.
To start with, Skype Translator will only offer support for a few languages, but the plan is to increase language support in the future. Said Skype corporate VP Gurdeep Pall, "In our industry, we often talk about pursuing big, bold dreams, and of how we're limited only by the power of our imaginations. Skype Translator is one of those endeavors..."
SOURCE: TechNet