Microsoft creates open source subsidiary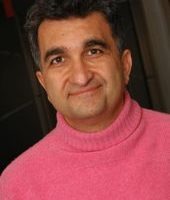 It's still interesting to me that Microsoft is very active in the open source community. Open source operating systems at a glance would seem to be something very much at odds with what Microsoft does with its popular Windows operating systems for servers and computers. With so many enterprise customers using Microsoft servers along with open source servers running operating systems like UNIX or Linux, Microsoft has to work with open-source standards.
In fact, not long ago Microsoft made the list of the top contributors to the open source Linux kernel. Microsoft has now announced that it has formed a new subsidiary for open-source standards called Microsoft Open Technologies Incorporated. The new subsidiary will have 50 to 75 employees to start with.
The president of the new subsidiary will be Jean Paoli. Paoli did note in an interview with GeekWire that Microsoft's existing product groups and divisions will continue to work with open-source standards initiatives. The goal for the new division is to allow it to be more flexible and able to work with outside projects at a faster pace.
"We believe that the subsidiary will provide a new way of engaging with open-source communities in a more clearly defined manner," he said, adding that the effort is about "bridging Microsoft and non-Microsoft technologies."
[via GeekWire]