Microsoft Courier Coming 2H 2010: Tegra 2 Based Digital Journal [Update: Video]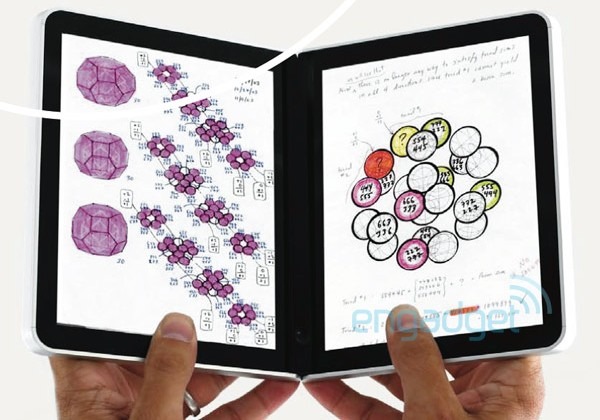 It feels almost blasphemous what with the iPad furore right now, but some of us are more interested in Microsoft's long-rumored Courier project.  New details of the dual-screen "digital journal" have emerged today, with Engadget hearing that the pen-centric device is, indeed, on course for an official release later in the year.
Updated with video after the cut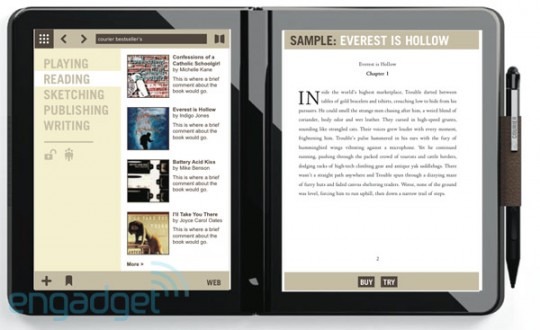 Apparently the Courier is only slightly larger than a 5 x 7 photo, and measures less than an inch thick when closed.  It's a little over a pound in weight, and is powered by NVIDIA's Tegra 2 chipset with the same OS – presumably meaning Windows CE 6 based – as the Zune HD, Pink and Windows Mobile 7.
Microsoft are apparently building an ebook ecosystem to support digital text on the Courier, and there'll be an integrated webcam and headphone socket.  There's handwriting recognition and the Courier will also produce an online site with access to notes and diagrams like a personal blog.  No word on how much we can expect it to cost, but there's talk of a launch in Q3 or Q4 this year; that's something keeping us excited.