Microsoft confirms no new Windows Home Server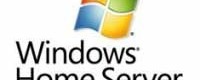 If you're a fan of the Windows Home Server 2011 operating system, Microsoft has confirmed what may be your worst fear. Windows Home Server 2011 is the last version of Microsoft's Home server operating system. The official confirmation came from Microsoft this week.
The confirmation doesn't come as a complete surprise considering rumors had been circulating that there would be no version of the Home Server OS when Windows 8 launches in October. The official confirmation came from a new FAQ entry on the Windows Server 2012 Essentials frequently asked questions page.
Microsoft notes that is combining the features previously found in Windows Home Server operating systems such as support for DLNA compliant devices and media streaming into the new Windows Server 2012 Essentials operating system. Microsoft thinks that Windows Server 2012 Essentials will be the ideal first server OS for small businesses and home users. It's worth noting that Windows Home Server 2011 will remain available as an OEM embedded product all the way through December 31, 2025 and will be available in other current channels until December 31, 2013.
[via ZDNet]