Natal launch confirmed for Holiday 2010, Xbox Game Room [Video]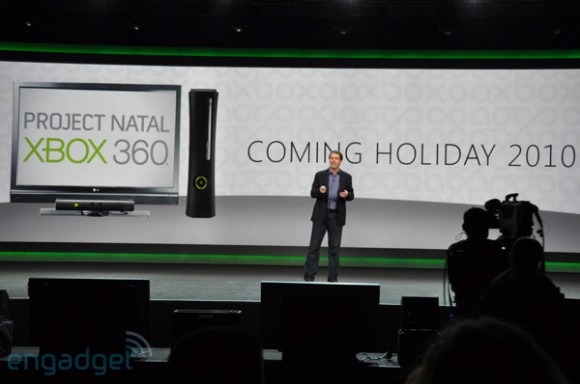 We've just come off Microsoft's CES keynote featuring CEO Steve Ballmer and Entertainment Division President Robbie Bach, who've just spent nearly two hours explaining and showing the world  the latest innovations in computer technology and consumer electronics.  Accidentally released earlier today and now confirmed by Bach in the keynote is the launch date of Microsoft's motion-sensing Natal interface for the Xbox 360 – coming to stores this 2010 holiday season.
Using motion-sensing cameras, sensors and software, Natal will let gamers utilize their body movements and gestures to control games and applications. It will work on all existing Xbox 360s, but Bach did not reveal any pricing information, though the add-on is expected to cost less than $100.
Bach also revealed a new Xbox service called Game Room, which hopes to offer some 1,000 games over the next three years, adding multiple games each week. With it, over the Xbox Live network as well as PC, gamers will be able to compete against their friends on both platforms.