Microsoft CES return with no keynote plans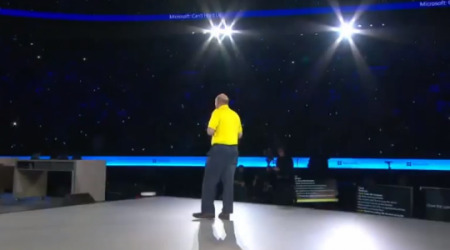 Microsoft hasn't had a major presence at CES since 2012. The software giant pulled out of the largest technology conference in the United States and said that its "product news milestones" didn't coincide with the timing of CES. The company has traditionally had one of the largest booths at CES, but that space was taken over by Chinese firm Hisense this year.
Microsoft will be coming back to the show in 2014, but without a major floor booth. Rather, the software giant is taking out a huge swath of space in the CES meeting room area. Typically, those meeting rooms are reserved for private meetings performed by invite only, but there's no indication of exactly how Microsoft will use the space at this time.
Consumer Electronics Association president Gary Shapiro said that Microsoft was back and that he believes the amount of space they have reserved in the CES meeting rooms makes for their largest presence ever. Microsoft maintains that the space it has for CES 2014 will be used to meet with key partners and customers.
At CES 2013, Microsoft CEO Steve Ballmer did show up on stage during QUALCOMM's keynote. Presumably, Microsoft will have a lot to talk about when CES rolls around early next year, especially with it being in the process of taking over Nokia's handset unit. This could also be the last year Ballmer is CEO of Microsoft, he's set to step down and has delivered his final speech to Microsoft employees.
SOURCE: BBC