Microsoft CEO named: Satya Nadella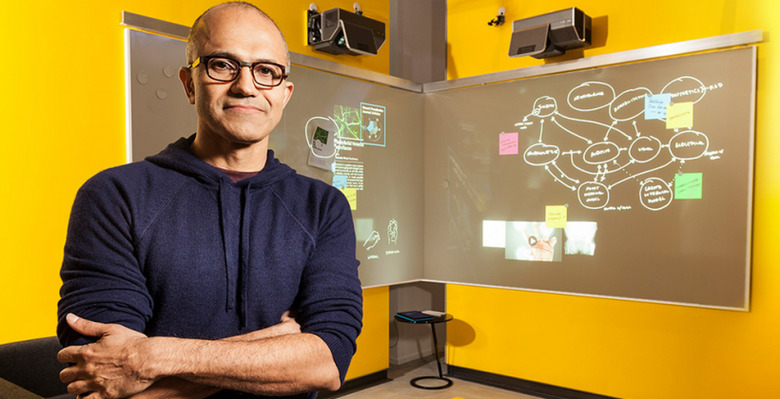 This morning Microsoft named their next CEO: 22-year Microsoft veteran Satya Nadella. Nadella was until this appointment the company's online services devision SVP of research and development – the company's enterprise and cloud chief. Here he'll take on the mantel only held by two other people in history: Steve Ballmer and Bill Gates.
It would appear that Microsoft is rolling with a player here much closer to the talents and makeup of Bill Gates than Ballmer. Nadella's career began at Sun Microsystems previous to his first role at Microsoft back in 1992. He's earned a master's degree in computer science from the University of Wisconsin – Milwaukee as well as a master's degree in business administration with the University of Chicago.
When he joined Microsoft, it was for his skills in UNIX and 32-bit operating systems that brought him aboard. He then went on to complete his master's degree while working at Microsoft at the same time. During his time at Microsoft, Nadella spearheaded the company's move into the cloud with products like Xbox, Bing, and the entire Office suite.
"Many companies aspire to change the world. But very few have all the elements required: talent, resources and perseverance. Microsoft has proven that it has all three in abundance." – Satya Nadella
John Thompson, until now lead independent director for the Board of Directors, will now assume the role of Chairman of the Board of Directors (at the same time as he remains an independent director of the Board).
"Satya is clearly the best person to lead Microsoft, and he has the unanimous support of our Board. The Board took the thoughtful approach that our shareholders, customers, partners and employees expected and deserved." – Thompson
The appointment of Nadella changes up the Microsoft board of directors just a bit. This board now works with Bill Gates; Steve Ballmer; Dina Dublon, former Chief Financial Officer of JPMorgan Chase; Stephen J. Luczo, Chairman and Chief Executive Officer of Seagate Technology PLC; Maria M. Klawe, President of Harvey Mudd College; John Thompson, Chief Executive Officer of Virtual Instruments; David F. Marquardt, General Partner at August Capital; Dr. Helmut Panke, former Chairman of the Board of Management at BMW Bayerische Motoren Werke AG; Charles H. Noski, former Vice Chairman of Bank of America Corp., and Satya Nadella.