Microsoft Band wearable surfaces early in app releases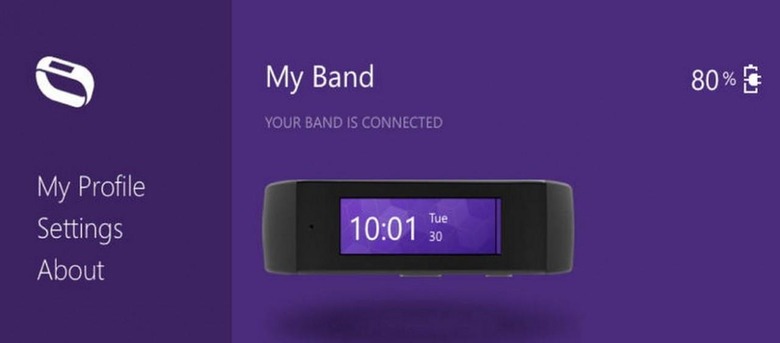 For reasons unknown, a trio of Microsoft apps have arrived in the big three app stores, with the Apple version in particular showing off a wearable called "Band" that is, presumably, the device expected to launch officially in the near future. Not much is revealed by the three app listings, though an official look at the product is certainly nothing to complain about. What we do see, however, follows nicely alongside the details that have surfaced over past months through different sources, the particulars of which we have after the jump.
The long-running rumor has been that Microsoft's fitness wearable would be arriving in October and that it would be cross-platform, at least the latter of which is now known to be true. The wearable would revolve around fitness tracking, said different sources, keeping tabs on things like one's heart rate, calories burned, distance traveled, and more.

Those metrics are accurate, if the Band app screenshots are anything to go by. The screenshots shown in the Play Store for an app called "Microsoft Health" show data on how many steps are taken, calories burns, and distance traveled, as well as information on sleep, all of it graphed out and aggregated into summaries spanning days and weeks.
The app released in the Windows Phone Store is the same, also titled "Microsoft Health", while the Mac App Store release is titled "Microsoft Band Sync", and it features a picture of the actual wearable. Very little information is provided in that listing, making the screenshot itself the most valuable part. The official launch is still pending, but according to past leaks, the wearable will be available to purchase "soon after launch.
Update: The folks at Re/code have some additional details, saying the wearable will launch tomorrow for $199 USD, bringing with it ten sensors and a run time of 48 hours on a single charge.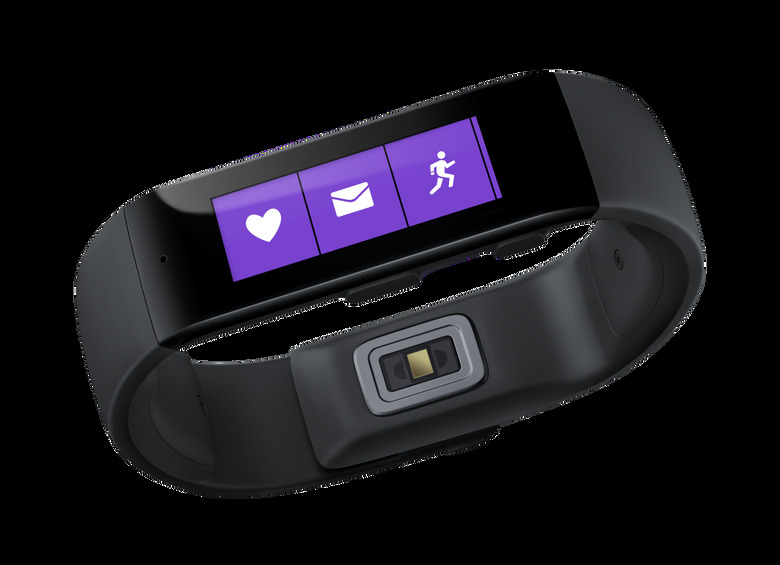 SOURCE: Play Store, Mac App Store, Windows Phone