Microsoft Band wearable is official and available now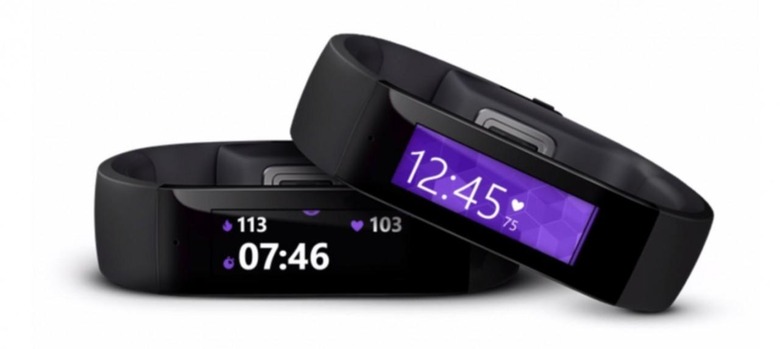 Microsoft's hotly anticipated wearable had a rocky unveiling today, popping up first via its mobile apps rather than in anything official. The company has wasted little time, however, and has officially taken the wraps off its fitness wearable: the Microsoft Band. Named such for its wristband design, no doubt, the Band is a fitness tracker with an edge, able to both keep tabs on your activities and your digital life. As the apps indicated earlier this evening, the wearable works alongside the Microsoft Health platform and in conjunction with a handful of different partners.
Microsoft hasn't just revealed the device, but also delved into its pre-public history, talking about the first prototype called "Jewel" and its use of Kinect technology, as we'd previously heard. A lot of big ideas and work went into the device, and the result is the multi-platform Microsoft Band and its related service, Microsoft Health.
On the tracker side of things, Microsoft Band is a wearable made to be worn 24/7, only needing charged every couple of days to avoid any unnecessary breaks in the otherwise seamless operation. There's an integrated GPS for keeping track of both route and pace, as well as a heart rate monitor running non-stop. Basic details like heart rate data, steps taken, and calories burned are recorded, as well as the quality and length of one's sleep and a personal UV index.
Guided workouts are offered to aid in fitness goals, the latter of which can be set so that specific progress is tracked. Joining the activity tracking features are a host of alerts, including notifications for when a tweet, Facebook update, text message, call, email, calendar event, or customized alert arrives. This is joined by real-time weather data and a watch mode for keeping tabs on the time.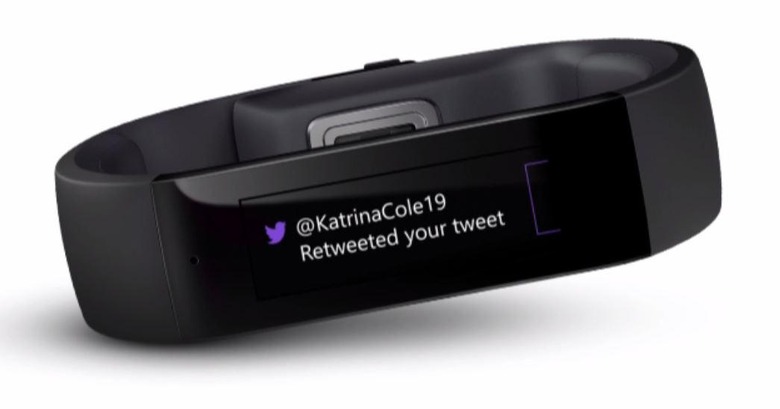 There's Bluetooth 4.0 for pairing, as well as the touch display you see in the gallery below; Microsoft promises the screen can be read in direct sunlight. Rounding out the features is a do-not-disturb mode for those times you don't want to get notifications, as well as personalization options for setting backgrounds and more. The tracker is available in small, medium, and large sizes.
The Band is available now from Microsoft's retail stores and online for $199 USD.