Microsoft Band teams with TaylorMade's myRoundPro for golf tracking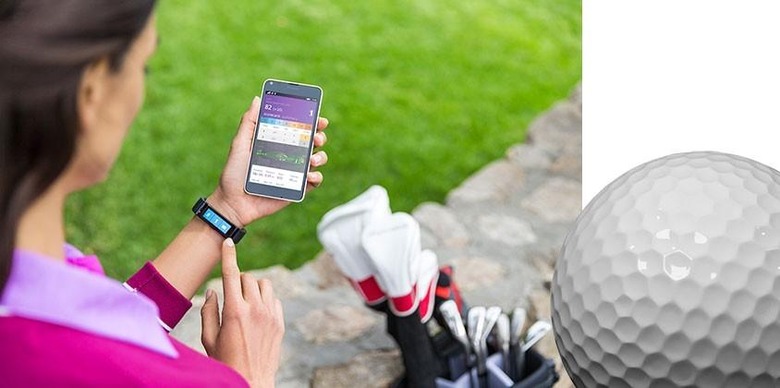 The wearable smart device Microsoft Band receives an upgrade to track users' golf games. This should be a good indicator for the direction of the band, a device that's currently at war with the likes of the Apple Watch and Android Wear devices of all sorts. This system works not only with Microsoft Band, but Microsoft Health as well, an app ecosystem that exists exclusively on Microsoft Windows Phone devices.
The myRoundPro integration with Microsoft Band announced today includes integration with the Microsoft Health web dashboard as well. This system includes tracking of "mapped shot locations" as well as fairways hit. It includes "greens in regulation" as well as putts per round and sand saves. It includes scoring average, shot proximity to the hole, and strokes gained, too.
The TaylorMade course finder is included in the Microsoft Health app for users to find courses nearby – hopefully your favorite course will be included. Setting up for a round with the Microsoft Band also includes "selecting which tees you will be using throughout the day."
During a round of golf with the Microsoft Band, users will be able to automatically detect the hole they're at via on-Band GPS, tracking your shots as you move through the course. You'll find yardage to the hole shown on the band from wherever you happen to be on the course.
This system also allows mulligans.
This system with Microsoft Band and myRoundPro integration will be released immediately if not soon – have a peek!