Microsoft Band 2 will finally track your hikes and walks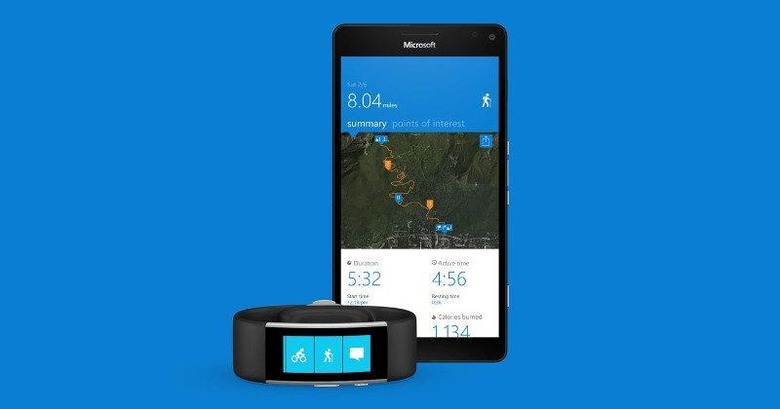 Fitness bands are made for tracking your activities, most of which happen to take place outdoors. While the latest Microsoft Band 2 is of the same bent, it strangely didn't take interest in one particular outdoor activity: hiking and exploring. Nearly a year after it launched the product, Microsoft is finally putting that GPS on the band to even better use. With a new Explore tile in an upcoming Microsoft Health update, the fitness band will be able to keep a record of your adventures, whether it be through a forest or even just through your neighborhood.
The Explore tile will not only keep track of your location but also your elevation, a data that is just as important to hikers. This data is, of course, relayed back to your Microsoft Health app so that you can see and analyze those pieces of information as part of a bigger whole. You can even add points of interest along your way to help you remember your trek, or even share them with others.
The tile also offers some new notifications essential to hikers and walkers and adventurers. For example, it will nudge you when it's time to rehydrate yourself or eat something to maintain your energy and health levels at maximum. It will also warn you of inclement weather, in case you need to turn back ASAP. It also puts the UV monitor to use by alerting you when exposure is above safe limits.
These new hiking features will arrive via a Microsoft Health app update coming soon. Microsoft hasn't revealed when that will happen or if there are any platform limitations to the update.
SOURCE: Microsoft