Microsoft, ASUS patent pact means more smartphone bloatware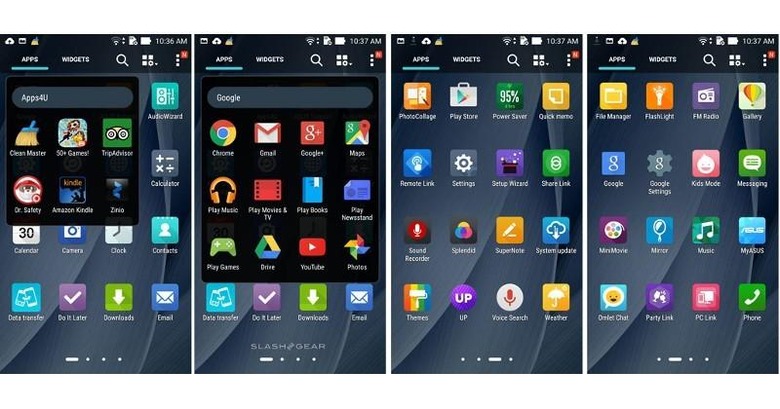 Microsoft's new mission seems to be to embrace its former enemies, from writing a Linux-based system, to coddling Android users, to catering to Apple fans. Of course, in most cases, it isn't doing so for free. Microsoft may be backing down on some of its patent lawsuits against Android, but in some cases it comes with a price more than just monetary settlement. "Expanding" on a patent licensing accord that the two earlier made, ASUS has agreed to, among other things, pre-install Microsoft's Office apps on its Android devices.
This is hardly an earth-shattering development. Microsoft and Samsung reached a similar arrangement, which has led to the pre-installation of Office apps on Samsung's recent flagships. Actually, it also lead to the forced installation of said apps as part of a software update on smartphones that didn't come with Microsoft Office at launch.
While getting free Office apps, which sometimes comes with a free one-year Office 365 subscription, isn't entirely a bad thing, on ASUS's smartphones it might be adding insult to injury. Here, it seems that ASUS might be following in Samsung's notoriety. While the ASUS ZenFone 2 definitely surprised us with its outstanding performance, the same can't be said about its bloatware. ASUS' smartphones are riddled with bloatware, most of them coming from the OEM itself. Their usefulness might be debatable, but the core issue is the amount of space these apps take. Microsoft's Office apps individually take more than 100 MB, for example. And as they are pre-installed, users sometimes have very little choice in the matter.
This seems to be Microsoft strategy of late to try to reclaim its Office throne. It has seen its market dwindle thanks to the rise of mobile devices. By making sure that its mobile Office apps are part of the user's first experience on a new device, Microsoft is also ensuring that it will be the go to solution for office productivity on those.