Microsoft announces HoloLens experience showcase in NYC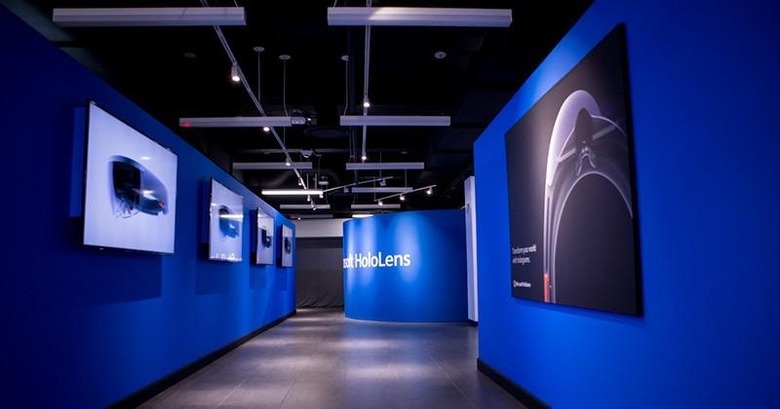 Microsoft recently wrapped up their HoloLens Roadshow, in which they took their forthcoming VR headset out on the road. They traveled to 11 cities and allowed developers to try out the HoloLens, so they could get a good idea of just what they could do with the unit. Unfortunately, every one of their dates was booked within the first 90 minutes, according to Microsoft. So what about all of the developers that missed out? There's good news.
If you happen to be in or near New York City, you'll be happy to know that Microsoft recently announced that they will be opening the HoloLens experience showcase at their flagship store. Developers will be able to sign up for sessions, so that they can get some one-on-one time with the equipment.
If you are a developer that will be in the area, head over to the HoloLens Events page and sign up for a session. Developers can also apply to receive a Microsoft HoloLens Development Edition by heading here.
Finally, if you're not a developer, but you've still got big ideas for Microsoft's venture into the realm of VR, you can submit the idea to them. They will be picking three of the most viable ideas, and putting them for a vote on Twitter. They will then create the idea and release it, along with the source code, so that others can continue to build off of it.