Microsoft Announces Further Start Menu Changes For Windows 10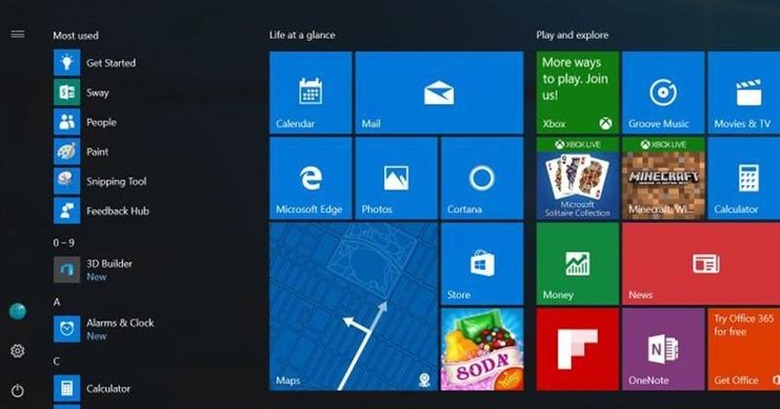 When it comes to Windows, there's no feature that's been more controversial in the past few years than the Start menu. In Windows 7, few people complained about it. Then, in Windows 8, it transformed into some sort of abomination. They brought back a more familiar version, albeit an updated one, for Windows 10. And now it looks like Microsoft is ready to roll out some new changes to the Start menu once again.
Don't worry, Microsoft knows how sensitive people are about the Start menu, so they're not about to get rid of it once again. Instead, the forthcoming changes appear to be related to the way it displays programs. The proposed change involves adding a new hamburger menu to the top left of the start menu, next to the Most Used Apps list. This will be used for accessing your programs. You'll also find the All Apps list underneath the Most Used Apps area.
Personally, I'm tired of Microsoft trying to cram even more things into my Start menu. I like simplicity, and I don't need lots of tiles and extra menus showing up by default. However, I recognize that others may prefer a wider selection of icons and such, whenever they open the menu. I'd just prefer a better way to customize it.
If you're running Windows 10 on a tablet, they're planning on making some bigger changes for you. The Start menu is looking like it will function a little bit more like the one in Windows 8, where the All Apps section will take up the entire screen, blended with the Most Used Apps as well.
The current changes are only being tested at the moment, so it's possible that these won't be the final product whenever Microsoft decides to roll out the changes.
VIA: ZDNET