Microsoft and GoDaddy partner up to offer Office 365 small business exclusive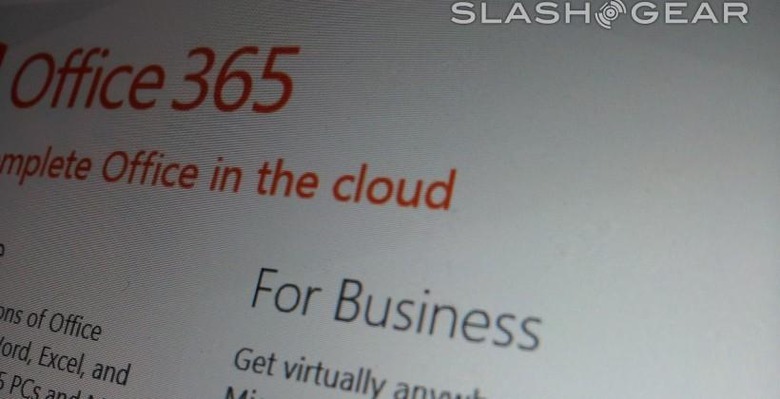 Microsoft and GoDaddy have teamed up to bring Office 365 as the latter company's exclusive business-class productivity and email service. This will open up Office 365's exposure to more small businesses, and is part of what Microsoft says is a "long-term strategic service". For now, Office 365 via GoDaddy is only available in the United States and Canada, but will be rolling out to other customers across the globe in the next three months.
Under this partnership, GoDaddy's small business users will gain access to domain-centric email and cloud storage, as well as Microsoft's productivity solution suite. Microsoft has developed, as part of this, a special instance of domain-based email and storage specifically for this subset of GoDaddy's users. There's instant messaging, calendars, and conferencing, in addition to the aforementioned features and the document aspects of Office 365.
There are a variety of security features provided by the Microsoft service, as well, including safeguarding against spam and malware and similar attacks. There's access across all sorts of devices, both mobile and desktop, with syncing betwixt them all. Check out the video above for more information.
Said GoDaddy's Senior Vice President of Business Applications Steven Aldrich: "Combining our small-business expertise together with Microsoft's productivity offerings opens new doors for small businesses to easily get the tools they need to get more done in their day. We've created a simple way to attach Office 365 to a domain name, helping small-business owners look professional and work anywhere, making the business of running their business easier."
SOURCE: Microsoft