Microsoft and Apple fight over 30% cut, SkyDrive app at risk of being pulled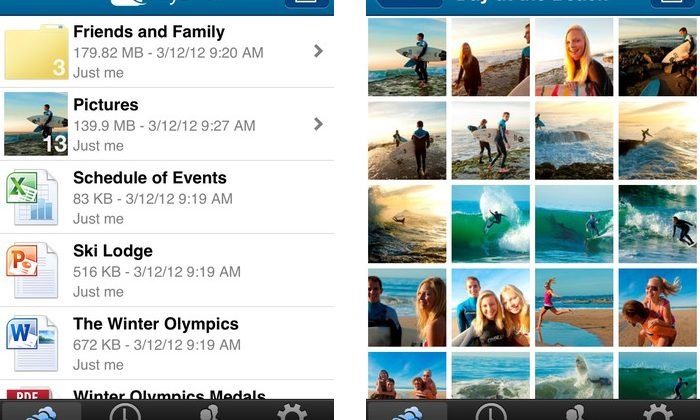 The future of Microsoft's SkyDrive app for iOS looks dim all of a sudden, as the company is said to be in a fight with Apple over its 30% cut of iTunes App Store revenues. Several sources close to Microsoft have said that the two companies have entered into a dispute that's possibly unresolvable, and could result in Microsoft's SkyDrive being pulled from the iTunes App Store.
The problem that Microsoft is facing, is that the company recently gave iOS users the ability to upgrade their SkyDrive subscriptions right from their mobile devices, which is classified as an in-app purchase and is subject to a 30% cut to Apple. However, Microsoft isn't willing to abide by that for obvious reasons. The company says that SkyDrive subscriptions aren't exclusive to iOS, so they claim they should be exempt from the 30% cut.
When you buy an app from the iTunes App Store, or you purchase an in-app upgrade on your iOS device, Apple takes 30% of the cost and then gives the rest of the money to the developer. That's always been the case, and it's been that way since the iTunes App Store first opened in 2008. Plus, it applies to every iOS developer, no matter if they're independent or a large corporation.
Microsoft is currently trying to work out a compromise with Apple, but we're not sure if it's going to work out in Microsoft's favor. We're guessing that Apple won't back down, and they have no reason to. Microsoft has even offered to remove the ability to upgrade subscriptions within the app, but that hasn't made Apple happy, either. So, it may end up that Microsoft will see its SkyDrive app pulled from the iTunes App Store if the two companies don't come to an agreement, which is more likely to happen than anything.
[via The Next Web]