Microsoft and 343 Industries announce Halo Week: Drop Shock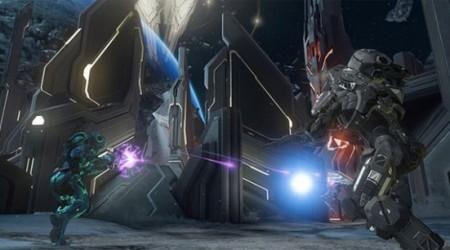 Fans of the Microsoft and 343 Industries video game Halo 4 should be thrilled to hear that yesterday kicked off Halo Week: Drop Shock. All this week fans of the game will see new content for Halo 4 made available. Yesterday fans were able to download the Castle Map Pack via Xbox Live with three new maps for multiple player action.
The three maps that launched yesterday are medium to large size and designed to emphasize vehicular combat in large battles with a focus on team strategy. Along with that map pack also came the new Competitive Skill Rank with a 1-50 level ranking system to match against similarly skilled opponents. Today, the Halo 4 original soundtrack volume 2 debuts.
That soundtrack is a 20-track digital release companion volume featuring key music themes from the game. On Wednesday the 10th, 343 Industries will be offering new Extra XP challenges to help you break up your Spartan. There will be 14 daily and six weekly challenges giving players the chance to earn extra experience points by competing in any Halo 4 mode.
Those challenges will offer more XP than standard challenges for all players. On Thursday the 11th, Spartan Ops Day kicks off. These missions will be playable in single player or with up to three friends and co-op mode allowing users to explore Requiem using objective-based chapters. The special ops will start at 10 AM on Thursday and end on April 12 at 10 AM. Friday will kick off a sale on Halo 4 DLC with the War Games Map Pass selling for 1600 Microsoft points, the Crimson Map Pack selling for 600 Microsoft points, and the Majestic Map Pack selling for 600 Microsoft points. All through those map packs represent a 25% savings.
[via Halo Waypoint]