Microsoft AI Xiaoice gets job as Chinese TV weather host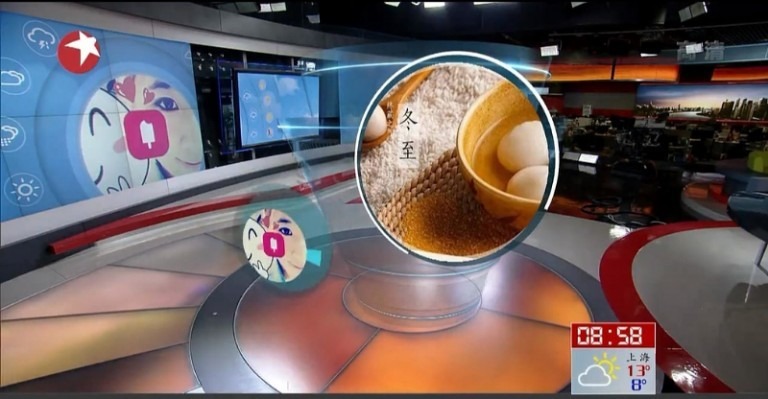 Microsoft has revealed that its Xiaoice machine learning software, which has gained prominence in China as a chat-bot on local messaging services like WeChat, Line, and the Weibo social network, has made the leap to becoming the first artificial intelligence to appear as a host on live TV. Chinese network Dragon TV have given Xiaoice (which is said to translate to "Little Bing") a job as a trainee weather host on its "Morning News" program.
The Microsoft AI made its first live appearance last Tuesday, following an introduction and interaction with a human host. Xiaoice gave the daily weather report, using Microsoft's cloud technology to gather data such as weather readings, interpret them, and then present the information with "her unique artificial intelligent style of emotional comments." A clip of the TV segment can be seen below.
As a chat-bot, the AI would act as a personal assistant for users to interact with on messaging platforms. On Line, for example, it went by the name Rinna and could not only reply to comments in a near human-like manner, but also use a number of emoji appropriate to the response.
Microsoft boasts that Xiaoice has scored 4.32 out of 5 in tests on linguistic naturalness, whereas humans score 4.76, making it the most human-like voice for an AI. But the software is about more than just setting accuracy records, as Microsoft wants Xiaoice to go beyond just a "sci-tech concept," and be something humans can use or benefit from in their everyday lives.
SOURCE Microsoft
VIA Engadget