Microsoft accidentally flagged Chrome as malware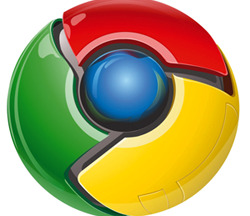 Earlier today, Microsoft's Security Essentials mistakenly flagged Google Chrome as malware and began blocking the program. In many instances Chrome was entirely removed from users' computers. Apparently, Chrome was being incorrectly identified as a member of the Zeus malware family, but Microsoft has since released an update to fix the issue.
Complaints started early this morning in Google's help forums, where users became frustrated after discovering that their Chrome browser had been wiped from their PCs. Some users recounted that upon starting up their PCs, they received a Windows Security warning to remove a security problem. After clicking the Remove button and restarting the PC, they found that Chrome had gotten deleted and could not be re-installed.
Microsoft has since apologized for the mistake and issued a statement along with updated signatures that should fix the problem. Google has also posted instructions on fixing the issue, telling users to first ensure that Chrome is indeed uninstalled before updating to Microsoft's latest version with signature 1.113.672.0 or higher, and then to reinstall Chrome via google.com/chrome.
[via Wired]