Micro Boom Dock For iPod Adds Speakers 80's Style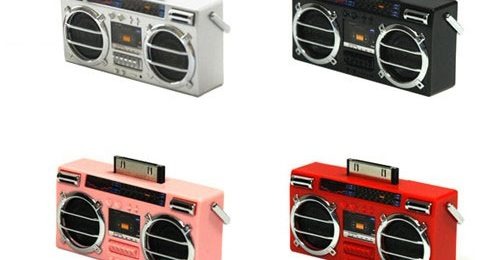 I remember the 80's of my youth well. The first time I ran into someone with a massive boom box on their shoulder I thought it was the dumbest thing I had ever seen. The 80's boom box style is coming back around, but in a much smaller package for iPod users wanting a geeky and portable speaker dock.
The dock is called the Micro Boom Dock and you can pick it up for ¥3,590 over at GeekStuff4U if you are so inclined. The little speaker device plugs into the bottom of an iPod and works with the touch, nano, Classic, and mini.
You can get one in black, pink, red, or silver colors. The silver looks the most like the 80's to me. The dock measures in at 63mm W x 17mm D x 33mm H and gets the power the speakers need to operate from the iPod.