Michigan bans flavored electronic cigarettes: What you need to know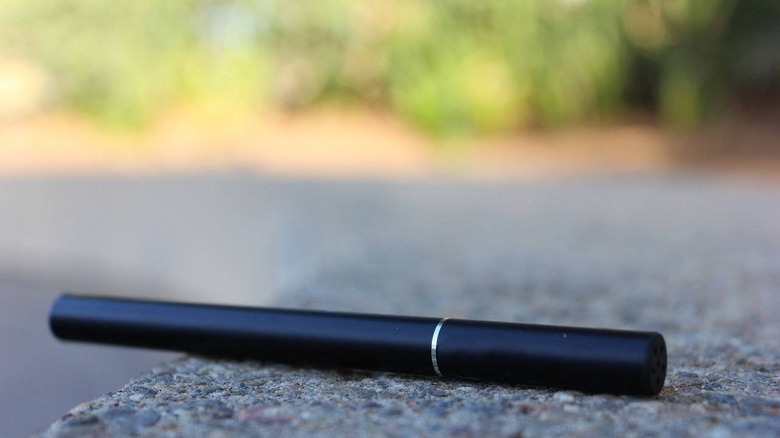 Michigan has officially become the first state to ban the sale of electronic cigarettes that contain a flavored liquid. The ban will be made by the Michigan Department of Health and Human Services under the direction of state Governor Gretchen Whitman as a move to protect teens from the unknown health risks associated with vaping. The news comes amid reports from multiple states of a severe lung condition associated with these devices.
On August 28, Michigan's state health department announced that it was investigating reports of an unnamed lung condition that had manifested in individuals who had reported the use of vaping devices in the recent past. In an update on September 4, the Michigan Department of Health and Human Services said that stores in the state will be banned from selling these vaping devices if they contain flavorings.
The ban doesn't cover all electronic cigarette products. According to Detroit Free Press, all unflavored products, as well as ones that use tobacco flavors, will still be available for sale. It will take a few weeks for the new regulations — which will function as laws — to be completed and filed by the state agency. Once that happens, the sale of these flavored products will begin within 30 days and will be in effect for the duration of six months.
In a statement issued by the governor's office, Gov. Whitmer said:
As governor, my number one priority is keeping our kids safe. And right now, companies selling vaping products are using candy flavors to hook children on nicotine and misleading claims to promote the belief that these products are safe. That ends today. Our kids deserve leaders who are going to fight to protect them. These bold steps will finally put an end to these irresponsible and deceptive practices and protect Michiganders' public health.
The office included a number of images of products that were sold with packaging that included colorful, playful illustrations, including things like a depiction of a 'frappe' drink and another product that features 'Candy' in the name. State officials express concerns that these products are illegally marketed at minors.