Michelin Tweel airless tires officially heading to production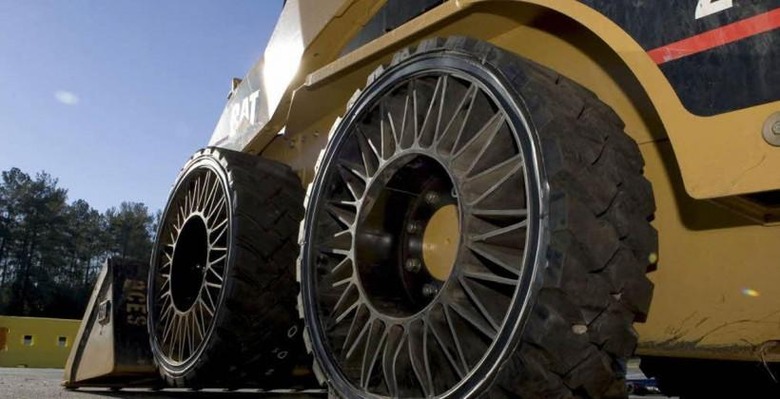 We've seen airless tires of various sorts for years, some of them nearly solid, others made with metal spokes or fins that promise a more comfortable ride. The benefits of these types of tires are numerous, the biggest two being longer lifespan and elimination of flats. For all the research and work that has gone into them, however, there is still a notable lack of variety available on the market. Michelin will be changing that soon, recently revealing that its airless Tweel tires will be entering production.
According to Michelin, the company will be opening a new plant on November 20 that will be dedicated to building its airless radial Tweel tires. They won't be available for the average consumer, however, instead being made for commercial uses as seen in the video below.
The manufacturing plant is located in Piedmont, South Carolina, and Michelin is hailing it as the first of its kind to be "devoted to building" airless tires of this sort. This marks the company's 16th plant in the U.S., but beyond that the company is remaining quiet.
Michelin will reveal more details later this week at a press event to mark the plant's opening and, as always, we'll keep you updated. Until then, check out the timeline below for other news on airless tires.
VIA: Autoblog