Michael Kors Access Android Wear smartwatches finally launch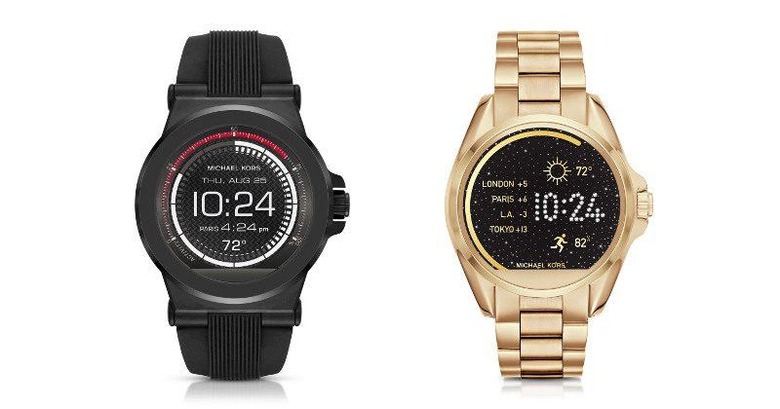 At Baselworld 2016, famed luxury accessory maker Michael Kors revealed that it was getting knee deep into the fusion of fashion and wearable technoloy. Dubbed "Michael Kors Access", the new line was unveiled featuring activity trackers and, of course, smartwatches. Half a year later, these luxury timepieces are now available for purchase. Dubbed Dylan and Bradshaw, these Android Wear promise not just the latest notifications and health tracking, they also deliver good looks to match. For a price, of course.
It is almost interesting how luxury, and therefore expensive, smartwatches have suddenly sprouted left and right after Apple launched its own Apple Watch smartwatch. To somewhat quote TAG Heuer, Apple proved that there is actually a market for expensive accessories that double as hi-tech gadgets. Since then, almost every fashion brand has come out with one form of wearable or another.
The Michael Kors Access line is no different in that regard, banking on the Michael Kors' name to leave a mark both in the fashion industry as well as in the tech market. The pieces sport large touch screen displays and Qualcomm's Snapdragon Wear 2100 processor to support Android Wear running on top.
In terms of fashion, the smartwatches come with exclusive Michael Kors watch faces, interchangeable leather and silicon straps, and designs for both men and women.
The Michael Kors Access smartwatches are now available for purchase from the company's website, with a $350 price tag. The Access line also has a fashionable activity tracker offering at $95.