Big combat aircraft offer big perks, protective armor arguably being at the top of the list. They're not always ideal in certain situations, however, and that's where the military's tiny (relatively speaking) MH-6 Little Bird helicopter comes in.
You might have seen renditions of the MH-6 Little Bird in video games (there's a LEGO version available, too), but never stopped to find out the details on this combat aircraft. The Little Bird features a vaguely insect-like design, and in the absence of heavy armor, can travel at surprising speeds.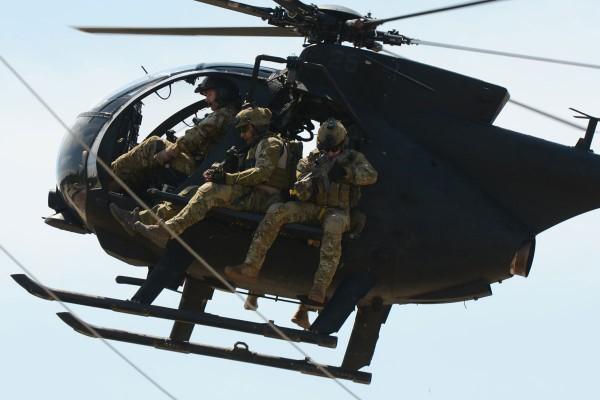 The Little Bird can reach speeds up to 175MPH, and has a range of 267 miles, able to hold a total of eight people: pilot and co-pilot, as well as a decked out troop of six, as represented in the photo above.
Despite its small size, the MH-6 totes around quite an arsenal, among them being a pair of miniguns, a couple AGM-114 Hellfire guided missiles, an M230 chaingun, and 14 Hydra 70 rockets. As you might expect, the helicopter is used in situations requiring speed and agility.
VIA: Gizmodo