Meze's 99 Classics luxury headphones ship next month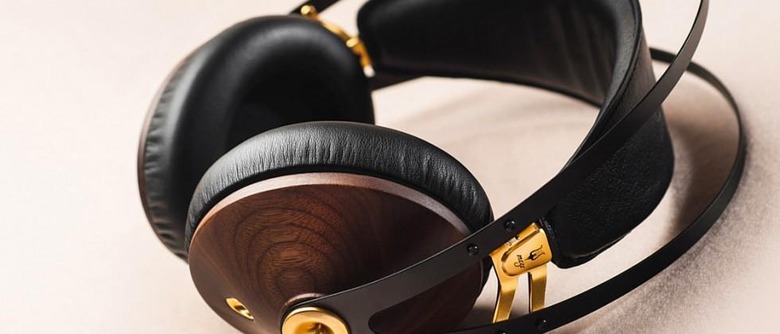 Headphones are available in a bunch of shapes and sizes with price ranges that span from the cheap to the luxurious. Meze's 99 Classics headphones are on the latter end of that spectrum, providing an unusual, gorgeous design that far outpaces most headphones on the market. The 99 Classics are part of Meze's Classics series; they're described as "classy" and "timeless". The headphones are up for pre-order now, and will be shipping next month.
The Meze 99 Classics features a steel spring headband alongside memory foam earpads covered with PU leather. The ear cups are made from walnut wood, further enhancing the sophisticated, earthy look. There's both a 99 Classics silver edition with silver components and lighter wood, and the gold edition with the dark wood you see above.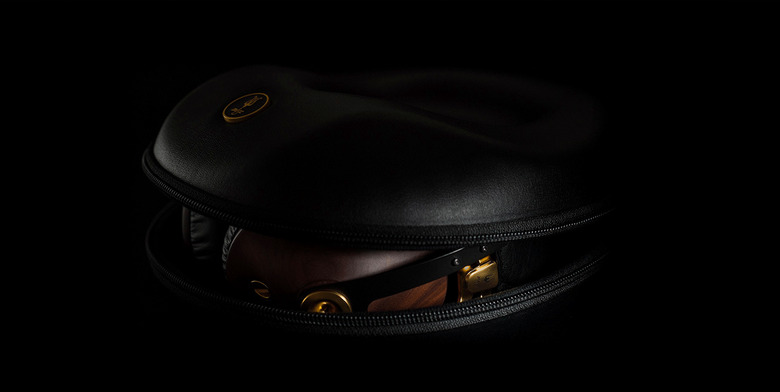 The headphones feature 40mm neodymium mylar drivers offering up a 15Hz to 25Hz frequency response. No glue is used in the construction; rather, the zinc hardware pieces are electroplated with their respective coating and then bolted/fastened into place. The ear cups are CNC carved for extra precision.
Additional comfort is delivered via a Maganese spring steel headband, which is promised to deliver even pressure across one's head. Joining the headphones is an EVA hard carrying case, as you see above, for keeping the headphones safe.
The parts can be serviced if something goes wrong, however, and there's a 2-year warranty included. The headphones will be shipping some time in November, but can be pre-ordered now for $309 USD. Check out the timeline below for other recent headphones news!