MetroPCS offers new nationwide calling plans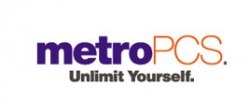 Every time one wireless carrier unveils a new calling plan, it seems like all the other carriers have to match the new plan or better it. Last week Verizon unveiled new unlimited calling plans for its users. Shortly after Verizon made its announcement, AT&T announced its own new calling plans. Today MetroPCS is unveiling new calling plans for pre-paid users.
The new calling plans start at $40 monthly and go up to $60 monthly and provide unlimited talk, text, and web. The cool part is that the price for the service includes all state and local fees and taxes as well as regulatory fees. That means $40 monthly is exactly what you pay.
That is a good price and the only real downside is that some of the most popular smartphones are not available on the network. At $40 monthly and no contract metroPCS service will look good to many users out there. Handsets start at $29.99 for the network.