MetroPCS launches new unlimited 4G LTE plan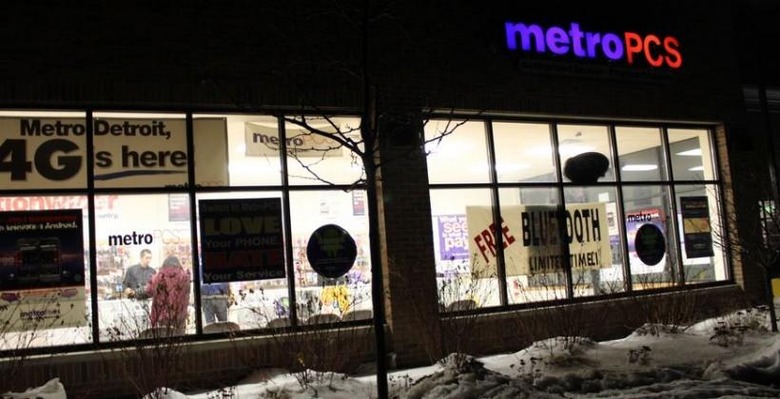 Prepaid carriers aren't for everyone, but they offer perks that some users find more appealing than what they'd otherwise get with one of the big carriers. Often those perks include less expensive monthly service plans, something MetroPCS — one of several better known prepaid carriers — has targeted with its new monthly option. As of now, subscribers can get unlimited 4G LTE data for $50/month over T-Mobile's network, eclipsing the rate for unlimited 4G LTE data available through T-Mobile itself and many others.
MetroPCS is T-Mobile's prepaid brand, and under it subscribers now have an unlimited 4G LTE data option set at $50 per month, something that will be available up to April 5. Once that deadline rolls around, the rate will increase slightly to $60 per month, and though higher, it still undercuts T-Mobile's unlimited plan option.
Under T-Mobile, subscribers pay $80 per month for unlimited 4G LTE data. Any of MetroPCS' 4G-equipped smartphones can be used with the new plan, and the price drops down to $45 per month when added to part of a family plan rather than an individual plan.
The carrier has also tacked some 4G LTE data onto its next-step-down $40/month plan, giving those subscribers a couple gigs of high-speed data. Those with the pre-existing $50/month plan now get 4GB of the faster data — the changes are taking place automatically.
VIA: Tom's Guide