MetroPCS expands nationwide unlimited service area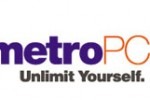 We talk every now and again about new handsets that are added to prepaid networks like the one that MetroPCS offers. Those handsets are typically not the fanciest, but work well for most prepaid users. MetroPCS announced today that it was expanding its national area for unlimited prepaid calls.
MetroPCS reports that it is expanding its Unlimited Nationwide service to include new parts of the Midwest, Northwest, and parts of the Eastern US. The expansion of its service means that the provider now covers 11,000 cities around the country.
The rate plans for the provider still run from $30 to $50 per month and allow taking with unlimited minutes every day of the week. The company also offers unlimited international calling as well.