MetroPCS begins LTE throttling, but adds unlimted $70 plan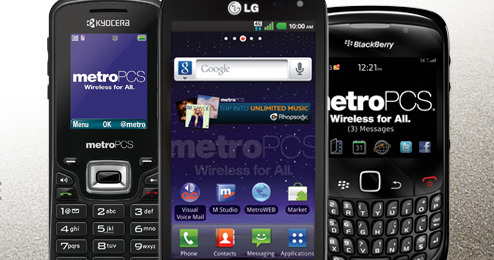 Discount carrier MetroPCS has put a damper on its unlimited LTE data plans by adding usage caps and throttling. The company announced today that its original $60 unlimited LTE data plan will now be limited to 5GB, while its $50 plan caps at 2.5GB and its $40 plan at 250MB. But its not ditching unlimited data plans completely as it now offers a $70 unlimited LTE data plan.
The $70 unlimited LTE data plan will continue to offer unlimited voice, SMS, and LTE data use for customers. It will also be bundled with access to the company's MetroStudio video-on-demand service. The $60 plan will be limited to 5GB but will come bundled with unlimited use of the Rhapsody music streaming service.
Previous MetroPCS plans distinguished between web browsing and streaming multimedia when it came to data usage. For instance, multimedia streaming was capped while web browsing was unlimited. Now the data usage is aggregate with all data use counting towards the limit. Customers that surpass the new usage caps will experience significantly slower data speeds that are similar to the speeds of MetroPCS' 3G network until the next billing period begins.
[via FierceWireless]