Metroid spectacularly re-imagined in Unreal Engine 4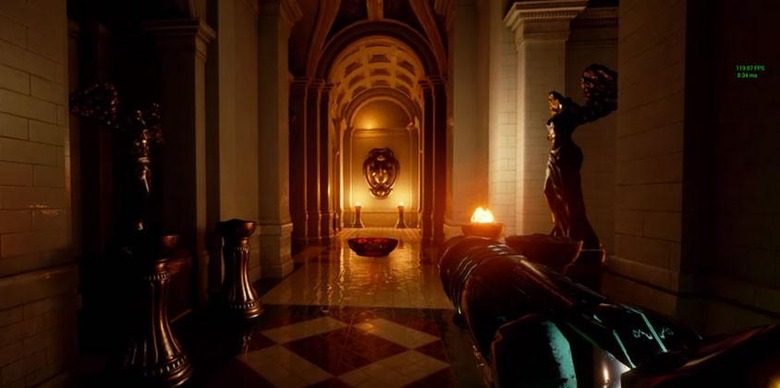 Developer CryZENx brings a fully re-imagined Metroid Prime gameplay environment into existence with Unreal Engine 4. And boy does it look fantastic. What you're going to see is a project – not an official game made for release. Here you'll see some of the capabilities of the graphics environment Unreal Engine 4, complete with realistic lighting, shadows, atmosphere, and everything in-between. Just keep reminding yourself that while this isn't a real game – it could indicate where Metroid could go, someday, maybe.
This demonstration was made possible in Unreal Engine 4 version 4.9 in the Sun Temple Demo with DX12 enabled. This is just one of a litany of demonstrations done by CryZENx in the Unreal Engine 4 environment. In addition to the demonstration posted in glorious 1080p60fps on YouTube, download links for the interested are also included.
Thiesdemonstration was done on the following setup: CPU:I7-4790K @4.8Ghz 1.32Vc + RAIJINTEK Triton watercooler, GPU: GTX 980 Ti EVGA Superclocked+ ACX 2.0+ OCed = 1400mhz core / 3900mhz Memory, motherboard:Asrock Z97 Extreme 4, Ram:32GB (4x 8192MB) HyperX Savage RED DDR3-2400 DIMM CL11 Quad Kit, HDD:1000 GB Sata 3.0 6 Gb/s Harddrive + 2TB hdd, PSU:630 Watt Thermaltake 80+ Germany. And for good measure, a NZXT 410 Phantom red case. Just in case you wanted to know.
Next you'll see the Unreal Engine 4 "Kite Demo" with this developer's Metroid at the helm.
Next you'll see another demo done in the Kite environment, this time with a set of three Pokemon. Can you imagine the joy of playing an open-world game with Pokemon like this?
Finally, the Kite demo with Link. This game – perhaps not with Unreal Engine 4, but still – will be coming in one form or another in the future. Hurry, Nintendo, hurry!