Metro 2033 Redux for PS4 and Xbox One tipped in leaked images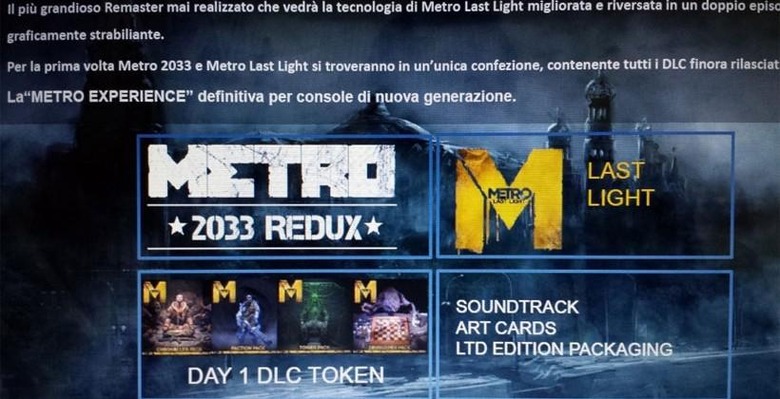 Gamers that like horror/survival first person shooters may have some fond memories of playing Metro 2033. That game launched back in 2010 and was offered for the PS3 and Xbox 360 game consoles. The game is set in post-apocalyptic Moscow. As the name implies, the game takes place mostly underground in the metro system.
Players do come above ground at times in the game and fight against other humans and mutants that attack in packs. If you liked that game, it appears from some leaked images that a version is coming to the PS4 and Xbox One game consoles.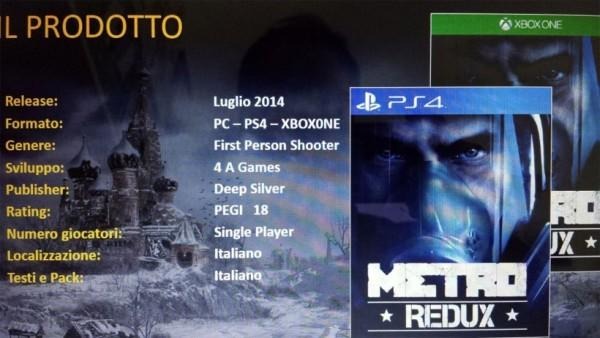 The game is called Metro 2033 Redux and is presumably an updated version of the original for the next generation consoles. The leaked images include one that offers some production details on the game. Metro 2033 Redux is being developed by 4 A Games and published by Deep silver. The game will be rated PEGI 18.
An exact launch date isn't known, but the game is listed for launch in July 2014. The sequel to the original Metro 2033 game, Metro: Last Light, was developed by the same company. No official confirmation by the developer or publisher has been offered.
SOURCE: VG247