Meters Music OV-1 over-ear headphones rock active visual monitoring and noise cancellation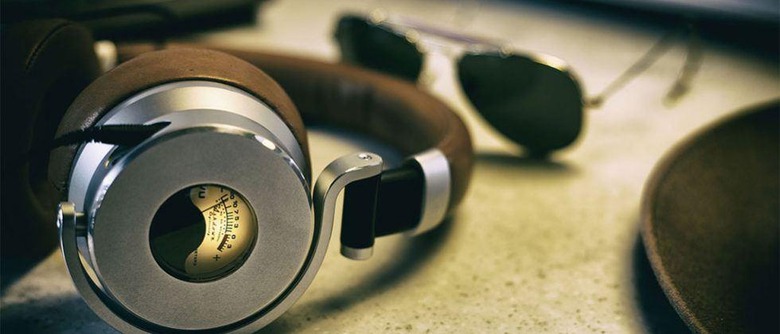 Meters Music has unveiled a new set of over-ear headphones that have some cool and premium features. The headphones have automatic noise cancelling function to eliminate noise from the outside world to allow focus on the music. Active visual monitoring is a feature that gives a VU meter on the left and right ears of the headphones.
Those VU meters are line-level indicators that let people around you see the levels of the music you are listening to. Rather than real leather, the headphones use protein leather which the maker says can be made to the same standards each time without problems you get with real leather.
The protein leather is breathable whereas real leather isn't and can withstand sweat for long periods and is more resistant to wear and tear. The molded jack socket for the USB port for charging the battery and line input are tucked away for clean looks. The frame of the OV-1 headphones is made of a lightweight alloy for listening comfort. OV-1 headphones are offered in black or beige leather colors.
The OV-1 headphones will ship in January and cost £279.00 or about $355 US. Meters Music also has a Bluetooth wireless earphone coming soon called the OV-B that has the same VU meters on the ears, but a different overall design. There is no word on how soon these headphones will hit market or exactly how much they will cost.
SOURCE: Meters Music