Metal Gear Solid V multiplayer DLC detailed, dated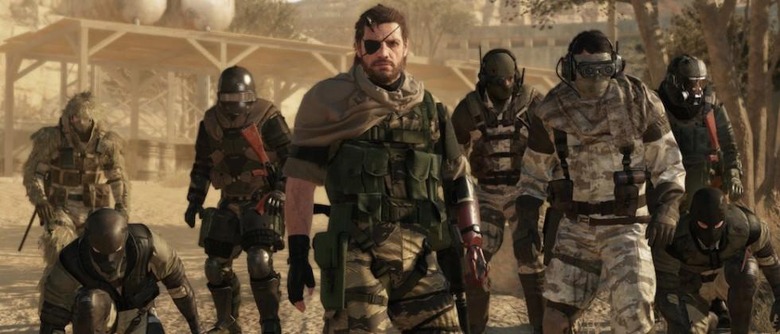 Konami's Metal Gear Solid V debuted last fall, and while it was a big hit among critics and fans, there's been little in the form of new content since then. Players who enjoy the game's multiplayer component, called Metal Gear Online, will be happy to finally hear about an upcoming expansion that will introduce new maps, a new playable character, and even a new game mode. One of the best parts is that the DLC, titled "Cloaked in Silence," is even coming to the older-gen consoles alongside the PS4 and Xbox One.
The expansion will finally let player take the role of Quiet, the female sniper with few words from MGSV's story mode. She'll even have special attributes, including faster movement speeds, a temporary cloaking ability, and be able to jump to heights that would require a ladder for other characters.
The second big piece of content is the addition of three new maps, Coral Complex, Rust Palace, and Azure Mountain. The DLC will also introduce emote poses dubbed "Appeal Action," with players able to assign up to five per character. These emotes will be sold independently from the Cloaked in Silence expansion, with four packs available for $2 each.
Cloaked in Silence itself will be priced at just $4 and it scheduled for release in March, however Konami didn't specify an exact date. For those players who don't feel like spending money, a free update to Metal Gear Online is also introducing a game mode called Sabotage. Here players must fight to access enemy missile stockpiles and either destroy them or capture them for their own base.
SOURCE Konami