Google's Project Tango isn't the only play for augmented reality out there, with Metaio releasing what it describes as a 6D Augmented Reality Holodeck system for developers wanting to get more immersive in their apps. Initially targeting tablet apps, such as games and educational titles, but with full immersive environments using Oculus Rift and Kinect movement tracking expected to follow, it's not quite the Star Trek Holodeck we might be holding out for, but as the demos show it certainly has potential.
Metaio is releasing two 6D Augmented Reality (6D-AR) Holodeck project examples today, complete with the relevant source code, to show how its AR SDK can be applied. It supports a full six degrees of freedom navigation within a VR/AR environment, allowing for digital graphics that move in tandem with real-world movement.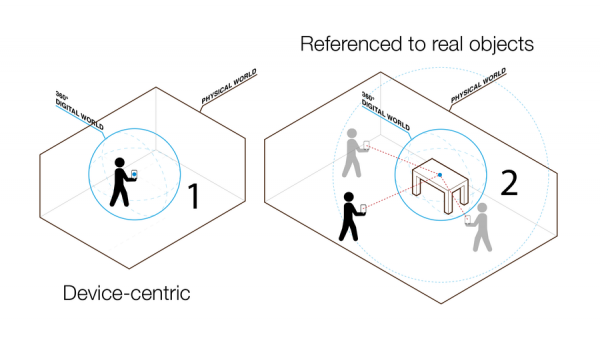 So, that could be a virtual gaming arena that's visible on a tablet's display held out in front of you, and which pans and tracks as you walk around your living room. Alternatively, web-based information about nearby points-of-interest could be overlaid on a view from a smartphone's camera while you explore a foreign city.
Although they're not exactly new in AR gaming or mobile navigation, Metaio's goal is to make creating apps with such features far more straightforward. Meanwhile, with support for the RGB-D depth sensors on tracking bars like the Kinect, and for fully-immersive wearable displays like Oculus' Rift, there's the prospect of seamlessly carrying over such titles from tablets and phones to true Holodeck-esque setups.
It's not the first time Metaio has shown AR-related R&D. Earlier this year, the company demonstrated an innovative hand-tracking system that relied on heat rather than object recognition, though since it would demand thermal cameras the firm was doubtful it would reach the mass market any time soon.
SOURCE Metaio