Messenger on Android gets Instant Articles
Facebook Instant Articles, the articles from participating publications that load instantly when clicked, have made their way to Messenger. The social network opened up Instant Articles to all publishers a few months back; it only makes sense that they'd expand them to cover Messenger, too, as they've done today. Kicking them off are Instant Articles on Android, but they'll be coming to iOS in future weeks, too.
The benefit of Instant Articles is the rate at which they load when clicked. Unlike an ordinary URL click, opening an Instant Article is, for all intents and purposes, instant — Facebook says it is ten times faster than standard Web browsing. Those on Android (and, soon, iOS) will know when an article is of the instant variety based on the small lightning icon in the right corner.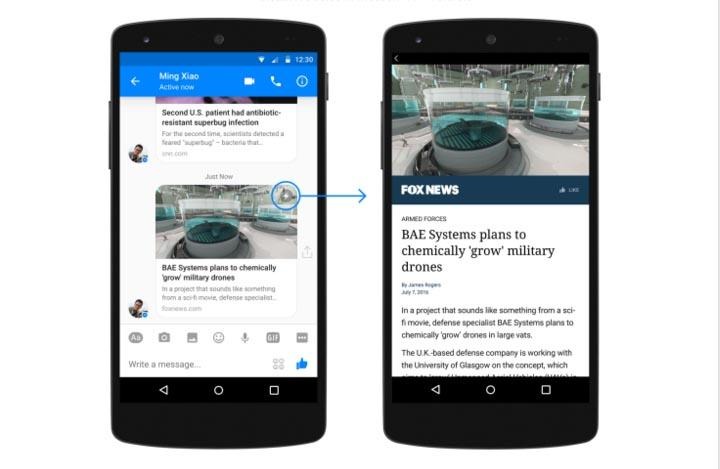 Up until now, any links you sent or received in Facebook Messenger were opened in the mobile browser at standard speeds, unlike those opened in the Facebook app. This change simply means the links, when applicable, will open the same in Messenger as they do in the Facebook app presently.
Google has rolled out something similar in its mobile search app called Accelerated Mobile Pages — these are pages that load faster than average, providing a better experience for those who read articles via their mobile device.
SOURCE: Facebook