Mesh DIY Kit is designed to make you an inventor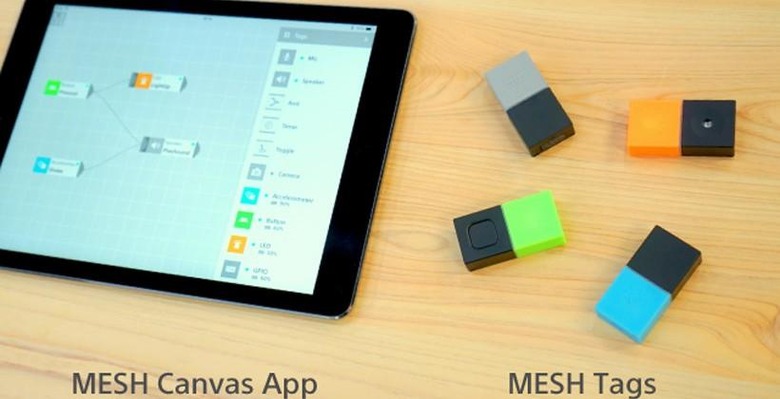 If you are the sort that likes to tinker with things, you might want to check out the mesh creative DIY platform. The idea behind the mesh network products is that you can use the four sensors to create all sorts of notifications systems and more. The sensors, known as Mesh Tags, link with a Mesh Canvas App used for programming the actions.
You can use the platform to do things like send emails when acceleration is picked up by the sensor. That can be used for something like sending an email to your phone when a child gets home from school and opens the door.
You could even use that to shoot a message to a coworker to meet you for a coffee break when you pick up your coffee cup. Programming is usually the hardest part of setting up a sensor system, with Mesh the Canvas app makes it drag and drop and lets you create the software quickly.
The mesh system is on Indiegogo right now and has raised $60,000, 120% of the funds needed for development. A pledge of $169 or more will get you a complete Advanced Mesh set with shipping in May 2015.
SOURCE: Indiegogo