Mercedes X-Class truck gets gussied up by Brabus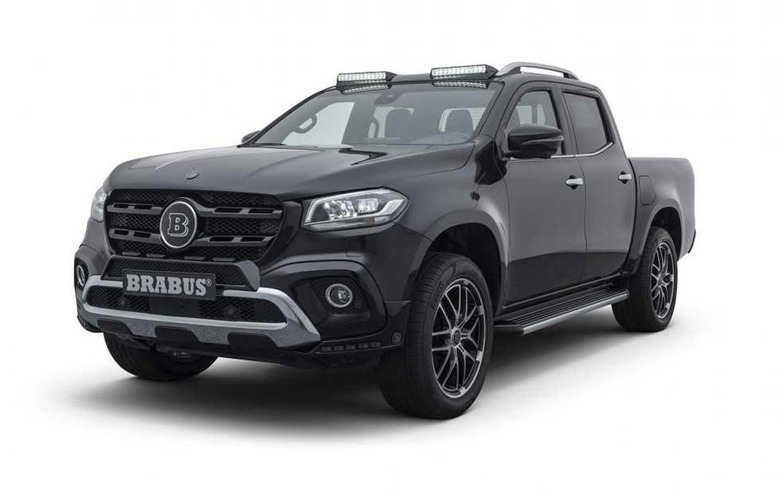 Brabus is a name that many will recognize as the tuner that gives Mercedes cars lots more power and style. The company has turned its hand to massaging the Mercedes X-Class truck with the D4 PowerXtra performance upgrade." The upgrades are applied to the Mercedes X 250d.
The wheels are changed from the stockers to 20-inch split spoke units that look cool. The Mercedes emblem on the grille is swapped out with a massive "B" for Brabus. A different front license plate carrier and quad tailpipes are added.
Dual LED light bars are added to the roof of the truck and come on when you put the headlights on high-beam. They look very cool sitting up there. Interior upgrades can be mild or wild with just about any leather color offered.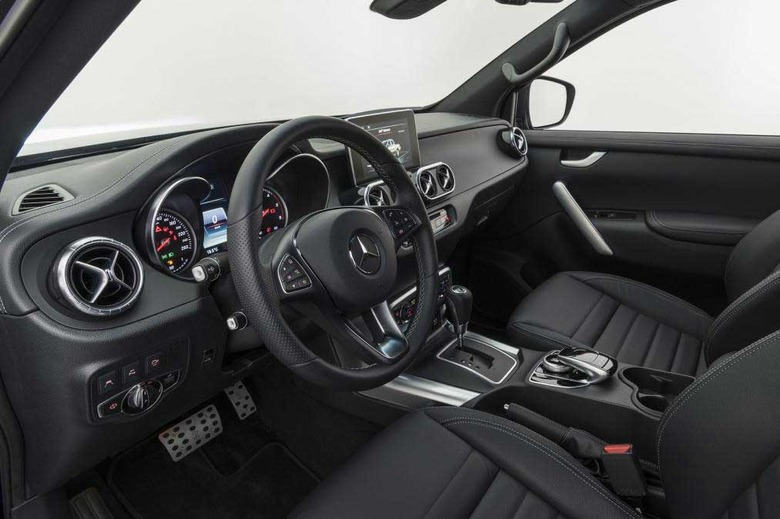 The stock pedals are swapped out for aluminum units and stainless-steel scuff plates sit on the door thresholds. Power gains for the X-class are modest. The stock 2.3L turbodiesel engine gets a total of 208bhp.
That is an extra 20bhp over stock thanks to some fiddling about with the ECU for a better tune. That isn't much of a power gain on means a 0.3 second 0-62mph time. Torque does grow to 510Nm, a 60Nm gain. Brabus does plan to work its magic on the coming X 350d.
SOURCE: AutoExpress