Mercedes teases AMG Project One, its 1,000HP hybrid F1 supercar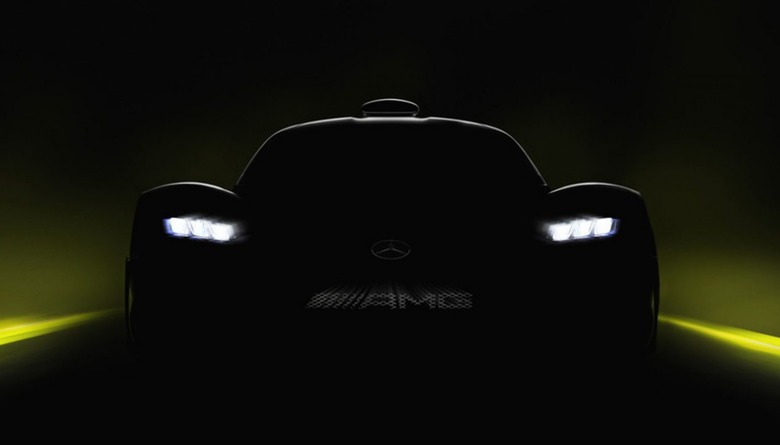 With the 2017 Frankfurt International Motor Show just over a week away, Mercedes-Benz has taken to teasing its new Mercedes-AMG Project One, a street-legal, Formula 1-inspired hybrid supercar. While the car maker has already shown off the high-tech powertrain, it's kept the body design tightly under wraps. But it's starting to draw the curtain back, with a new image that hints at a low-riding, angular shape.
Aside from the Project One's GT-style silhouette, the few details that can be recognized include an air scoop on the roof, narrow, rectangular headlights, and Mercedes' three-pointed star lying flat against the hood. It's certainly different from Mercedes' standard look, with large, round headlights and a wide grille up front, but its overall shape seems to resemble the Mercedes-Benz CLK GTR.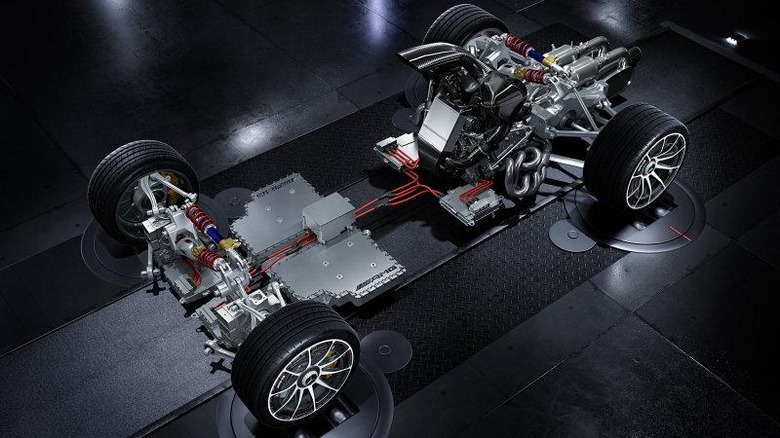 Under the body, however, will be a hybrid powertrain that includes a F1-based 1.6-liter turbocharged V6 and four electric motors, resulting in revs up to 11,000rpm and over 1,000 horsepower. Mercedes says it has a top speed of 217mph, and has an all-electric range of 15.5 miles. Unfortunately, all that race car performance means the engine will need to be rebuilt every 31,000 miles.
The Mercedes-AMG Project One will see a limited production of just 275 units, each with a sticker price of $2.54 million. In other words, don't expect to get your hands on one. The car is scheduled to be revealed at the Frankfurt Motor Show on September 14th.
SOURCE Mercedes-Benz