Mercedes shows off five new vehicles at New York International Auto Show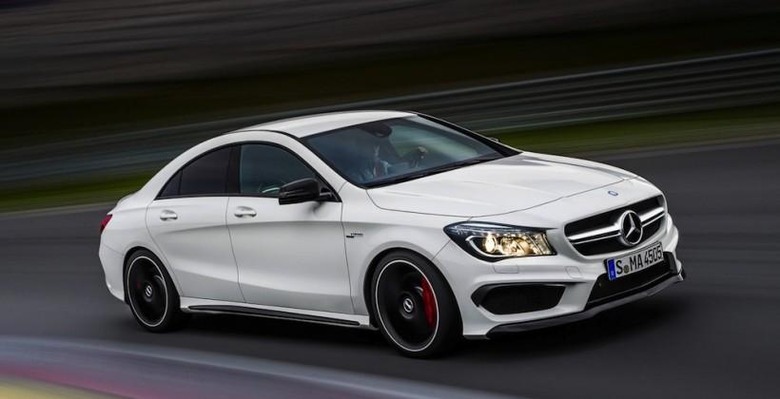 Mercedes-Benz has announced that it will be unveiling five new vehicles at the New York International Auto Show. Among those five vehicles will be two cars making their world debut and three vehicles making their US debuts. Mercedes says that these new vehicles represent five out of 30 models that will be launching within the United States over the next seven years.
Mercedes plans to launch a new vehicle on average of once per quarter. The two vehicles making their world debuts at the New York show include the 2014 CLA45 AMG and the 2014 B-Class Electric Drive. We don't have the full details on either of those vehicles yet, but the embargo on everything there is to know will expire today.
What we do know so far is that the CLA45 AMG will feature the most powerful four-cylinder engine in series production in the world producing 355 hp and 332 pound-feet of torque. The vehicle will have all wheel drive as well. The other world debut is the 2014 B-Class Electric Drive featuring a 134 hp electric motor and a driving range of 115 miles.
Making the US debut at the show will be the 2014 E63 AMG S-Model 4MATIC Wagon and the 2014 CLS63 AMG S-Model 4MATIC. The last of the vehicles making its US debut is the 2014 C63 AMG sedan and coupe. Mercedes says by the end of 2013 there will be 21 AMG models available in the United States. The smart fortwo BoConcept signature style car will also be debuting in the US for the first time.
[via Mercedes-Benz (sub required)]