Mercedes-Maybach priced up for US luxe-hunters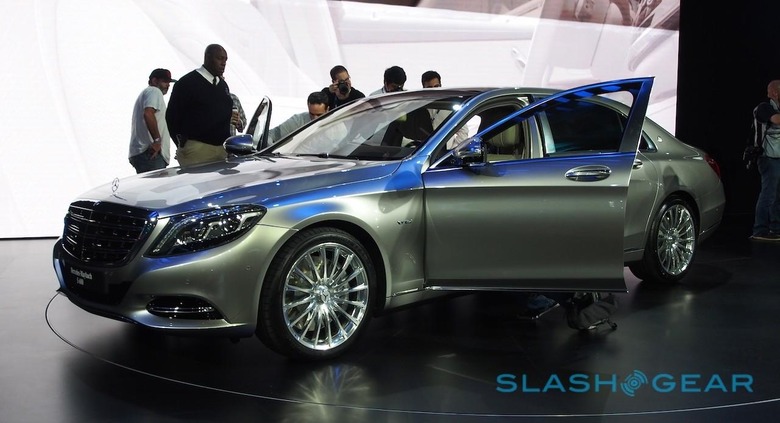 Mercedes-Benz has priced up its Maybach special for the US, slapping a near-$190k sticker on the lengthy luxe-mobile, though final numbers are likely to be considerably higher thanks to an expansive options list. Announced at the LA Auto Show last year, the Mercedes-Maybach S 600 and its slightly more affordable S 500 sibling are the first of a new mini-brand for the company, again resurrecting the storied premium brand in the same way that Mercedes-AMG has pushed the German marque's sporting ambitions. That's not to say that in looking to luxury, the Maybach is lacking in speed.
In fact, courtesy of a V12 bi-turbo engine good for 523 HP, the 6-liter car can do the 0-62 mph surge in five seconds flat. The 155 mph – electronically limited – top speed shouldn't take much longer to reach, either.
That's the chauffeur's fun, however; for the people in the back, it's more about cosseting. Lashings of Nappa leather, reclining seats with pop-out footrests, and what the Germans claim is the quietest rear cabin of any sedan on the market.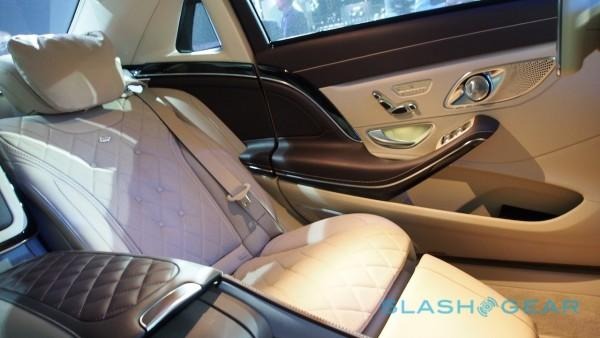 Eight extra inches of length over a regular S Class come as standard, as does Mercedes' Intelligent Drive system – not quite F 015 levels of autonomous driving, but some of the more advanced tech you can find on the market today – plus Magic Body Control air-suspension, and a head-up display.
There's also a Burmester 3D surround system, with tweeters that can pop out of the doors to get just the right angle.
All that kicks off at $189,350 for the Mercedes-Maybach S 600; numbers for the S 500 haven't been confirmed yet. While that may seem a lot (okay, it is a lot), it's still less than the $431k that was once asked for the Maybach 62.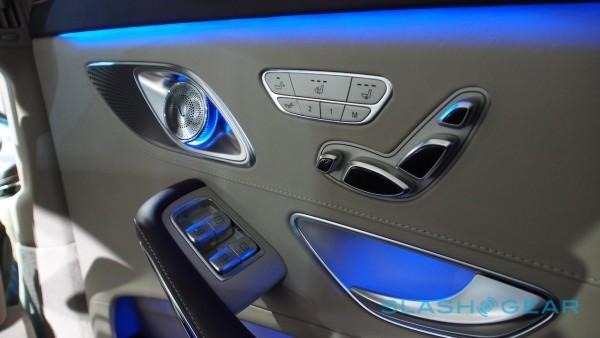 Mercedes says the new car should arrive in US showrooms come April.
As for what comes next for the sub-brand, while no definitive plans have been made public, company execs apparently told Autocar UK that a premium SUV was "likely" to be produced at some point. "Any Maybach must make sense," S Class chief Martin Hulder told the site, "because it is not just about putting an emblem on a car."
MORE Autocar