Mercedes Concept Style Coupé is all swoops, leather and evil eyes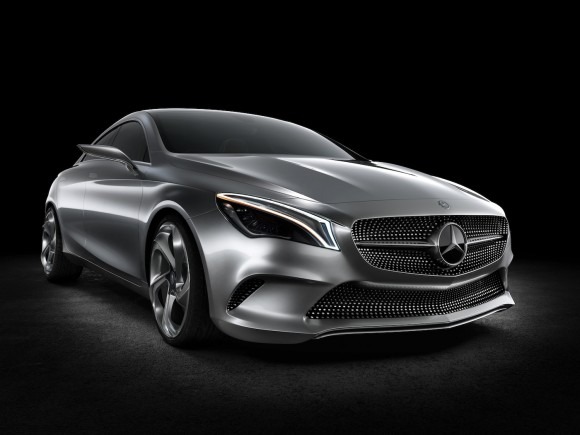 Mercedes-Benz's latest showpiece, the Concept Style Coupé, has been revealed, an "almost production-standard" design exercise likely to preview the next-gen CLS. A four-door with a riot of concave and convex surface detailing, the CSC features "powerdomes" in the bonnet and a diamond-finish grille, while the wheels are the usual concept frippery and the indicator lights manage to look like evil vampire eyes.
"In standby mode they shine red" Mercedes gurgles of the indicators, "when they are activated, the individual elements light up one after another in a "Mexican wave" effect." Current concept flourish-du-jour, the panoramic glass roof, is also present and correct, as are strangely "rippled" door mirrors.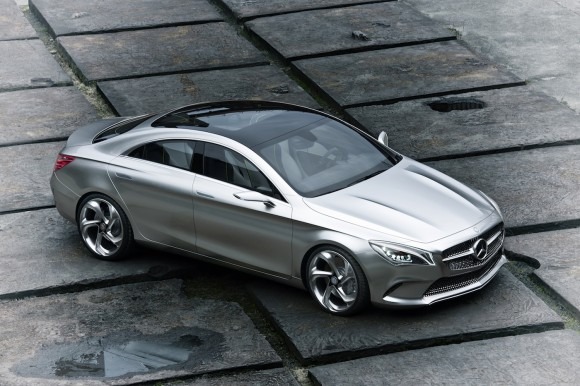 Inside there's lashings of carbon-fiber and leather, all edged in neon green pinstriping, with anthracite-coloured Alcantara rubbing supple shoulders with suede. Switchgear gets a black anodised finish, and while the seats have been recycled from the A-Class Sports model, they do get an illuminated, electroplated insert.
In fact, light-up elements seem to be Mercedes' fetish of the moment, with the vents glowing red when blowing hot, blue when cold, and matching the pinstriping when at an ambient temperature. A COMAND Online in-car entertainment system with cloud integration rounds the dash out.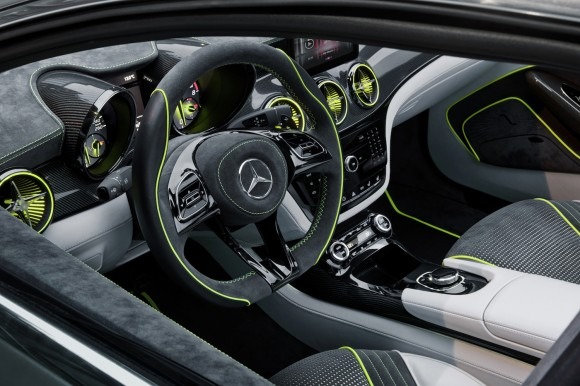 With all this style and leather you could forget to actually drive the CSC, though what's under the hood might surprise you. Mercedes has used its 2.0-litre 211hp new petrol engine with a 4MATIC all-wheel drive system and 7G-DCT dual clutch automatic transmission. No word on how, exactly, the Concept Style Coupé may translate to a production model, but Mercedes isn't being too coy about its ambitions for the car.