Mercedes-Benz unveils working compact EQA EV prototype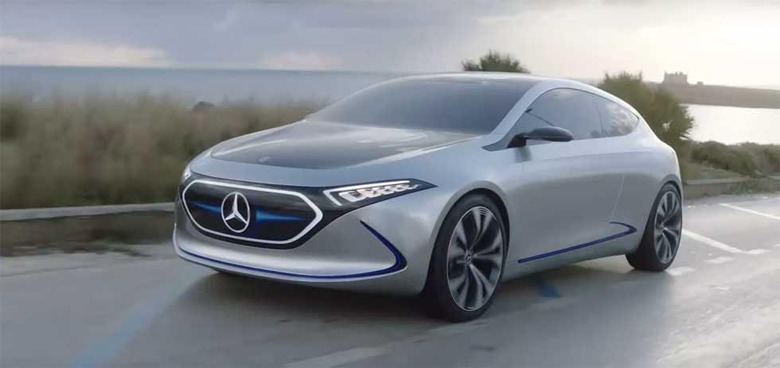 Mercedes-Benz plans to roll out a bunch of EVs in the coming years with the first being the all-electric EQC SUV expected as early as next year. After that SUV will come another, smaller compact EV dubbed the EQA. Mercedes showed off a prototype of that vehicle not long ago.
The EQA will be an all-electric compact car that will slot into the same segment as the existing A-Class Mercedes. The EQA concept was unveiled in Germany last year as a concept car. Mercedes gave a few details when that concept was revealed, we know it will have a battery pack up to 60 kWh in size.
That is expected to mean a real-world range of about 250 miles per charge on the NEDC cycle, or 200 miles per charge on the EPA cycle. The EQA will pack in dual motors with over 268hp going to the ground via AWD. The performance will be robust with 0-60 mph in about five seconds.
Mercedes also promised DC quick charging tech that would give the ride 62 miles of driving range with a ten-minute charge. The working prototype of the car is on video below as it drives through Sicily and the little beast looks very good.
While Mercedes hasn't been specific with a launch window for the car it is believed to be moving fast to roll it out after the EQC lands next year. Daimler dropped a sizable chunk of change into the factory that will build the EVs in France. That investment was about $600 million.
SOURCE: Electrek