Mercedes-Benz unveils 2013 SLS AMG GT in coupe and convertible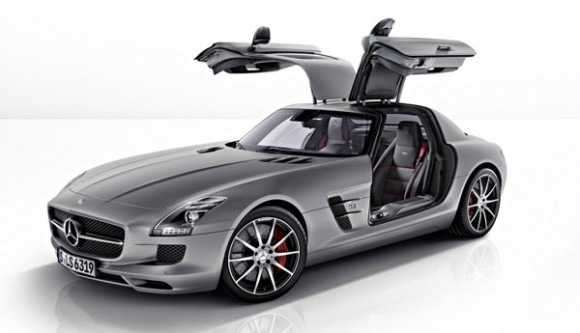 Mercedes-Benz has announced the new 2013 SLS AMG GT that has been improved for better driving dynamics and better on track performance. The vehicle has a maximum power output 583 hp thanks to a V8 engine displacing 6.3L. The engine also produces 479 pound-foot of torque at 4750 RPM. The power and torque output of the engine can push the car from 0 to 60 mph in 3.6 seconds.
The car also has an electronically limited top speed of 197 mph. All the power the engine produces is sent to the rear wheels via a recalibrated AMG Speedshift DCT 7-speed transmission. The 2013 model is also available as a coupe and roadster. I think this car needs the gullwing doors and really don't like the convertible version. The car will go on sale in the middle of November 2012 and will replace previous SLS AMG versions.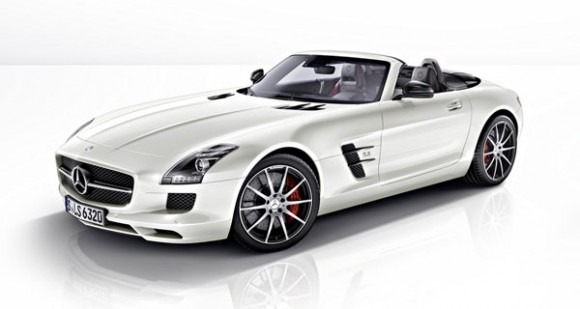 The new 13 model also has optional AMG design Style interior packages. The seven-speed transmission has a manual mode the shift gears using paddles behind the steering wheel. The car also gets specially tuned AMG Adaptive Suspension with stiffer more aggressive spring/damper tuning and the suspension has a sport mode. Pricing is unannounced at this time, but these cars are decisively high-end.