Mercedes Benz Unveil 2010 SLS AMG Gullwing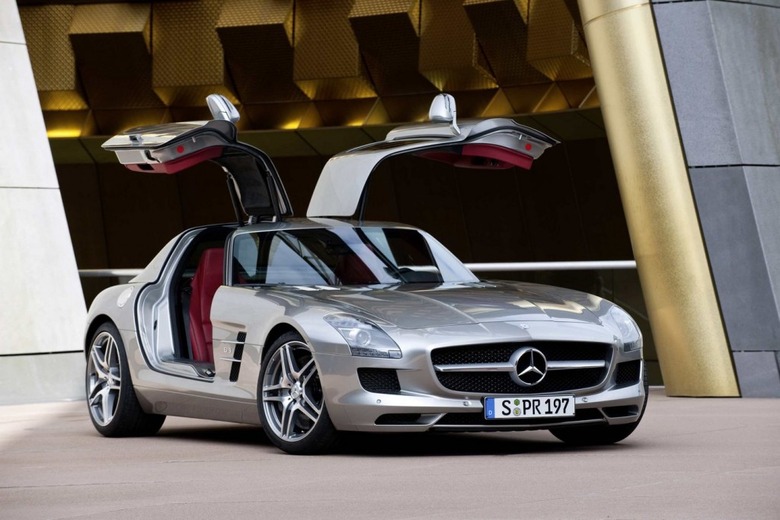 When you're Mercedes Benz you have a pretty great history of iconic cars from which to pillage, and that's just what the German marque have done with their new 2010 SLS AMG.  Based on the original 300 SL Gullwing, the 2010 model keeps the top-hinged doors but fixes them to a carbon fiber body with an AMG-tuned V8 5.3 liter, 564 horsepower engine under the hood.
Full gallery of the 2010 Mercedes Benz SLS AMG after the cut
That's good for 0-60mph in a scant 3.7 seconds, and a top speed of 197mph; the front/mid-engined supercar has rear-wheel drive and puts out 480 lb-ft of torque.  You'll get there cosseted in a leather-clad cabin complete with all the chromed switchgear you can handle.  Production starts in around a year's time, with sales – for an unannounced, but likely expensive, price – starting shortly after.
We're split on the looks; from some angles the SLS AMG certainly does carry across some of the glorious style of its inspiration, whereas from others we're seeing hints of Mazda RX-8 (from the front) and Dodge Viper (from the side).  Let us know what you think in the comments.