Mercedes-Benz USA Has Record Month With 24,059 Vehicles Sold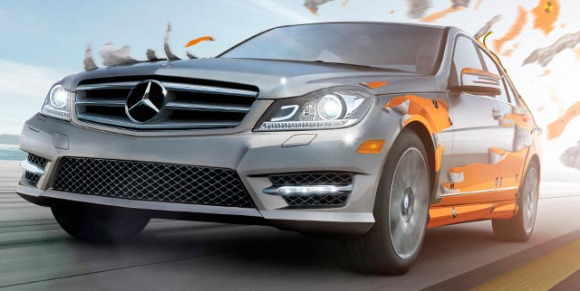 Mercedes-Benz USA has reported a January sales increase of 10.7-percent over 2012, with the number of vehicles sold totaling 24,059. Specifically, the Mercedes-Benz line experienced its record January sales, with a total of 22,501 vehicles sold, an increase of 10.8-percent over last year. The sales were fueled by both SUVs and passenger vehicles.
The CL, SLS, CLS, R, M, and smart models all experienced lower sales this January than last, with the rest seeing a boost – some of them by thousands of vehicles. Breaking the numbers down, the SL-Class experienced a 290-percent increase over last year, followed by the S-Class at 19.5-percent, the Sprinter at 16.6-percent, and the C-Class at 10.6-percent.
Mercedes-Benz USA saw a total of 1,054 diesel models sold, as well as 8,159 through its Mercedes-Benz Certified Pre-Owned program, a jump of over 17-percent over its January 2012 sales. Recently, the company unveiled its CLA four-door coupe, which is the launch of a new segment. The model is set to hit showrooms in April.
Mercedes-Benz USA President and CEO Steve Cannon offered this statement. "We've set another record this January and are breaking into 2013 at a strong sales pace. It's a historic time for the brand with product milestones that will drive our momentum. Our new CLA, the star of our Super Bowl ad this weekend, will reset the entry point. Stay tuned as product innovations continue throughout the year with the introductions of our completely redesigned E-Class and new generation of our flagship S-Class."
[via PR Newswire]