Mercedes-Benz eCitaro electric buses are designed for cities of the future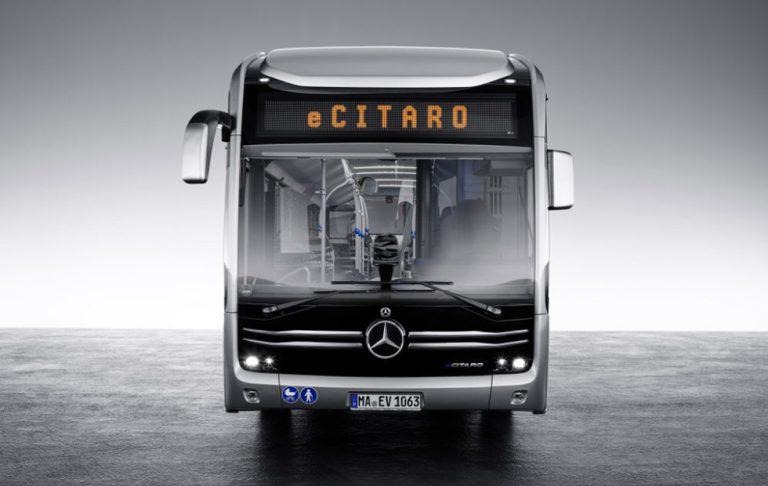 Daimler is working on an electric version of its Citaro bus, the upcoming Mercedes-Benz eCitaro. This all-electric model will power cities of the future, enabling them to provide emission-free public transportation that is completely silent. The first orders for eCitaro have already been placed and the initial units will be delivered to customers later this year.
Daimler officially unveiled the eCitaro today, saying it is also developing a different model that has a fuel cell range extender. Once that extended range model is available, customers will be able to operate eCitaro buses that cover "almost" all of city bus routes. The new electric bus model has an aesthetic that builds upon the regular Citaro city bus.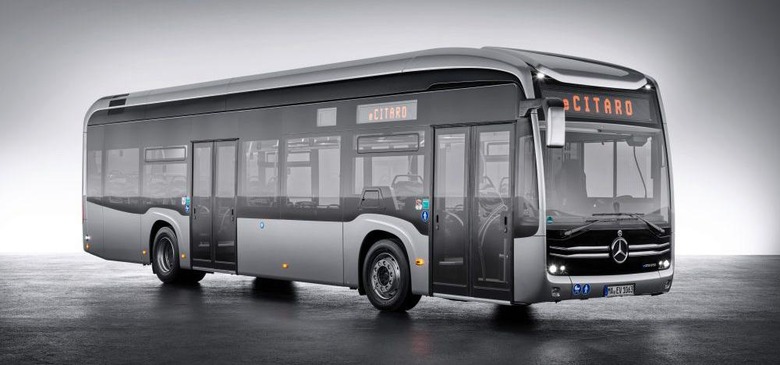 Talking about the new electric buses is Daimler AG Board of Management member Martin Daum:
We no longer place a question mark after electric mobility for trucks and buses – we rather place an unequivocal exclamation mark! With our world premiere of the eCitaro today, we are shaping the future of the public transport network – and that is of great significance to our customers, to society and naturally enough to us at Daimler Trucks & Buses as well. That is why we are consistently working on the electrification of our vehicles – and we have been doing so for many years now.
The new Mercedes-Benz eCitaro features li-ion batteries with a total collective capacity up to 243kWh. The batteries are modular in nature with up to ten modules, including two battery modules placed on the bus's roof and four modules in the rear. Daimler can customize the buses to meet customer needs, optionally adding up to four battery modules to the roof — a total of ten modules are possible with four being the minimum.
Assuming an eCitaro bus has the max ten modules, the standard weight clocks in at 13.44 tonnes with a gross weight rating at 19.5 tonnes. To kick things off, Daimler intendes for the eCitaro to be charged via plug-in chargers. However, there will be a future pantograph charging option.
When comparing the new electric bus to the regular Citaro model, Daimler says its engineers have cut the heating/cooling/ventilation energy requirement by approximately 40-percent, helping reduce power demands. By doing this, eCitaro maintains a range suitable for city bus routes while still meeting the needs of operators.
The company anticipates cities being able to completely replace their regular combustion engine buses with eCitaro buses "in just a few years."
SOURCE: Electrek