Mercedes-Benz CLA 45 AMG and A 45 AMG to be featured in Driveclub PS4 game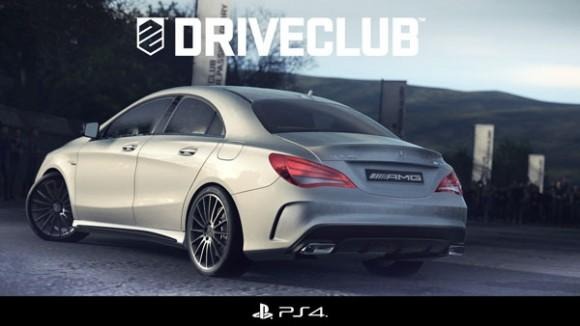 This week was a big one for gamers with Sony unveiling the PlayStation 4 along with teasing some video games that will be coming to the system. Fans of driving/racing games and cool cars are excited about the video game Driveclub that looks poised to boot Forza and Gran Turismo from the top of the coolest driving game pile. Mercedes has announced that two of its new vehicles will be featured in that game.
The video game rendering you see here is one of the first images of the CLA 45 AMG to be shown. The rendering almost looks like an actual picture of the car and shows off the sexy lines of the Mercedes vehicle and the epic graphics Driveclub will offer. The video game and the PlayStation 4 will launch this holiday season, but the first real world unveil for the CLA 45 AMG and the A 45 AMG featured in the game will be in March.
The Mercedes A 45 AMG is the luxury automakers first high-performance offering for the compact vehicle segment. This vehicle will be presented at the Geneva auto show. The CLA 45 AMG will make its world premiere in New York. The vehicle has 360 HP and 450 nm of torque produced by an AMG tuned 2.0-liter four-cylinder engine.
The four-cylinder engine uses turbocharger tech to achieve its status as the world's most powerful four-cylinder engine in series production. Both of these AMG tuned vehicles come standard with performance oriented AMG 4Matic all-wheel drive.
[via Driveclub]