Mercedes' beautiful CLA Shooting Brake won't come Stateside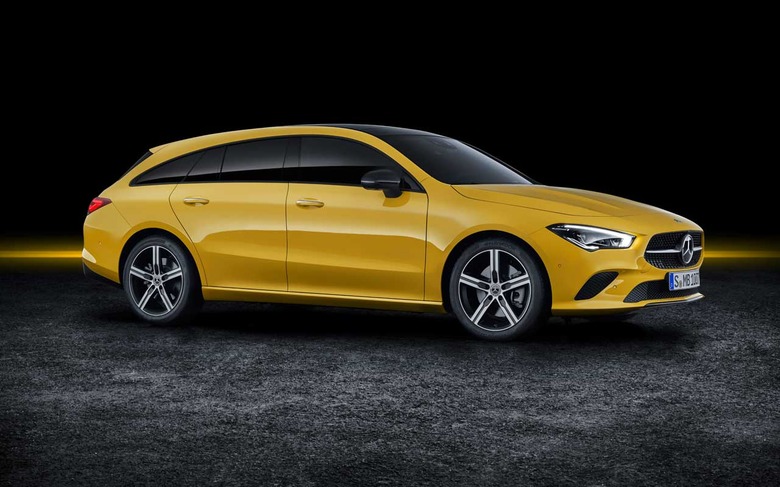 There are lots of Americans out there that would like to have a slick wagon, or shooting brake but alas the wagon isn't that popular here, so few are offered. One of the few options comes from VW with the Golf wagon and Alltrack, and another is from Subaru with the Outback. Mercedes has a new shooting brake for Europe that is billing as a sports car with load space.
The ride is the Mercedes-Benz CLA Shooting Brake. Mercedes notes that the car will land in Europe in September bringing style and functionality. In addition to looking good on the outside, the car also has the latest MBUX infotainment system inside.
Buyers will be able to order the Shooting Brake in AMG Line or Progressive Line. Mercedes says the new CLA Shooting Brake is 48mm longer, 53mm wider, and 2mm lower than the outgoing model. The rear hatch opening is larger to make getting stuff in and out of the car easier, and the tailgate can open hands-free with EASY-PACK and Hands-Free Access.
The interior of the Shooting Brake is identical to the coupe CLA. The suspension promises a mix of agility and comfort on the road. It has multi-link rear suspension and rolls on a range of wheels from 16 to 19-inches in diameter. Tires start at 205/60 R 16 and end at 225/40 R 19.
Power is via a four-cylinder gas engine making 225hp paired with a 7G DCT dual clutch. Mercedes plans to offer a range of diesel and gas engines for the car ahead of launch and a 4MATIC AWD version.